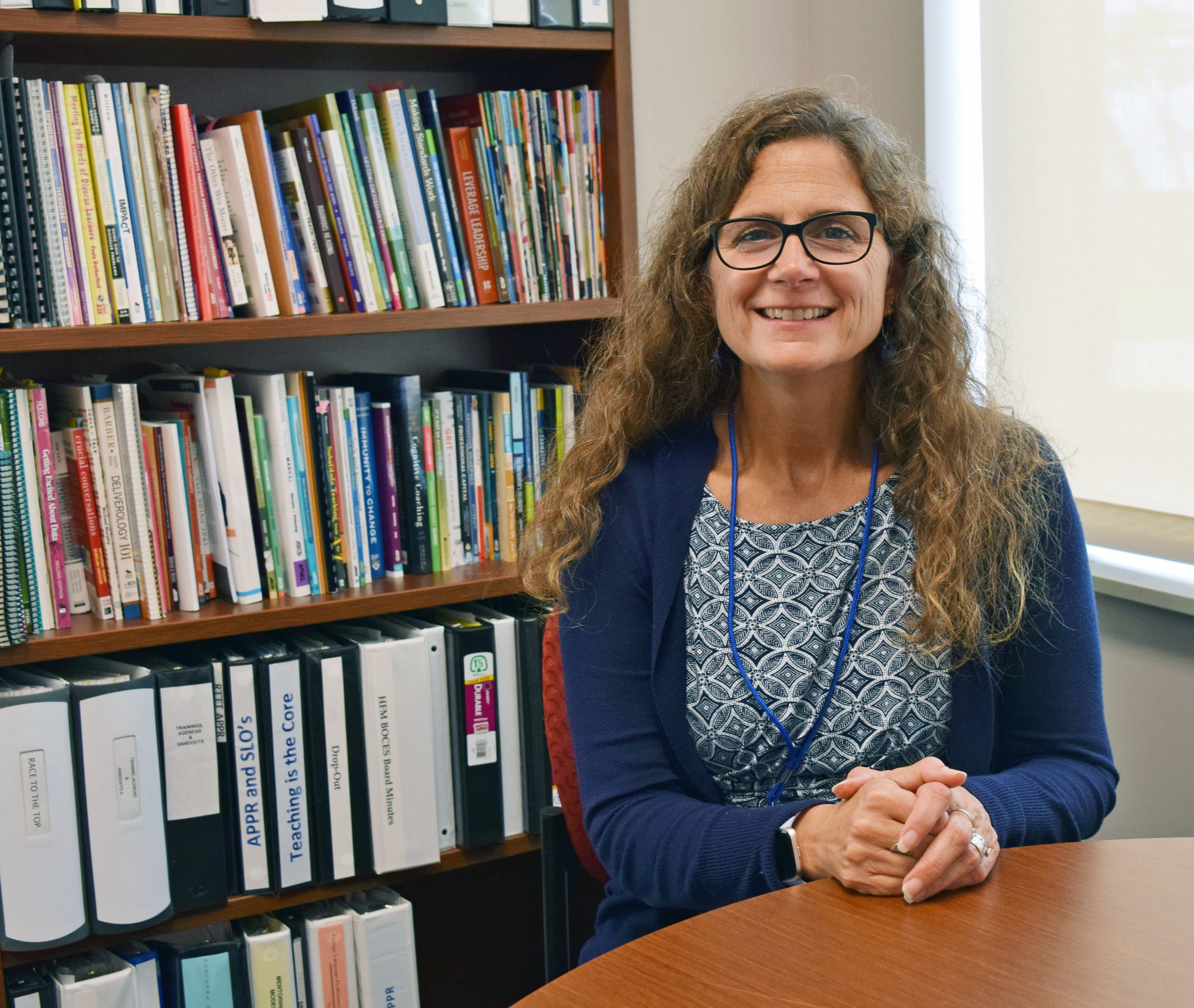 After more than 30 years as a classroom teacher, Tara Caraco is starting a new chapter in her career and will use her experience and expertise to support teachers and school administrators throughout the region.
Caraco, who worked for 31 years as a teacher at the Mayfield Elementary School, has been appointed the new administrative coordinator of instructional services at HFM BOCES.
As the administrative coordinator of instructional services, Caraco is responsible for data analysis and the curriculum and professional development programs available to school districts throughout the area. Among other duties, she is also the site coordinator for the regional scoring of state assessments.
A Mayfield native, Caraco graduated from Mayfield High School and earned her bachelor's in education from the State University of New York at Oneonta and a master's degree from SUNY Albany in reading. In addition to teaching at Mayfield, she is also a longtime soccer and softball coach.
Caraco said her decision to enter administration started as a result of an opportunity she took advantage of through HFM BOCES.
In 2014, a grant funded program allowed HFM BOCES and SUNY Plattsburgh to provide teacher-leader training to teachers in the region. As a result of that training, Caraco became a teacher-leader and mentor coordinator at Mayfield. That experience inspired her to continue her education and pursue her school building and school district leadership credentials through SUNY Plattsburgh.
Caraco said she looks forward to the challenge of her new position and working with the BOCES instructional coaches.
"I'm excited to work closely with the staff at BOCES to continue to provide high-quality professional development and other services for our component school districts," Caraco said. "I intend to use the perspective my classroom career gave me to provide the assistance our local educators need to best serve our region's children."