Substitute Services
Contact:
Misty Dygert
Phone:    (518) 736-4390
FAX:        (518) 736-4311
E-mail:    subsvc@hfmboces.org
If you are looking for a job that offers flexible scheduling, a variety of challenges, and the opportunity to be an essential part of an educational team, HFM BOCES Office of Substitute Services is looking for you! You'll be on your way to flexible, rewarding employment.
The objective of HFM BOCES Substitute Services is to carry forward our component school districts' educational process, maintain a safe environment for all students and staff and to ensure a successful experience for both the school district and the substitute.
Substituting is a challenging and difficult role. In the absence of the regular employee, the school district relies on the substitute to provide continuity of instruction and for effectively managing the school facility.
The Office of Substitute Services makes use of the Frontline Education absence management system (formerly Aesop) to manage school district's employee absences, substitute selection and notification, substitute assignment and accurate record keeping. Absences can be reported seven days a week, 24 hours a day. Teachers can leave a personalized voice message to their substitute to ensure lesson continuity. The system searches and selects the most qualified substitute.
Frontline Education is a reliable web-based technology available 24 hours a day, seven days a week, providing simplified access through a toll-free phone line or on the Internet. Access Frontline by phone (1-800-94-AESOP) or via their online portal.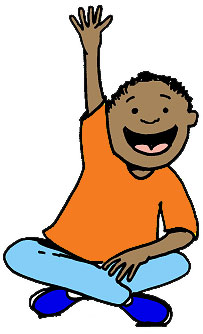 Substitutes may call in at anytime to review open jobs. They may also speak directly with a staff member of the Office of Substitute Services to designate which school, location, grade level or subject they prefer. Full administrative reports are available.
The Office of Substitute Service is located at the HFM BOCES campus, 2755 State Highway 67, Johnstown NY, 12095. Please clearly mark "Substitute Service" on any correspondence you send. The office is staffed from 5:30 a.m.-3 p.m. while school is in session. An answering machine picks up after hours.
Aesop Account Changes and Additions
Substitute Use
Update Substitute General Information Form: Complete this form if you need to update general information
Component District Use
New Employee Account Form: Complete this form for new employees in your district who need an Absence Management account.
Update Employee Account Form: Complete this form for employees in your district who need information updated on their Absence Management account
Inactivate Employee Account Form: Complete this form to inactivate employee accounts
Campus Organization User Account (add, update, inactivate) Complete this form to add, update or inactivate a Campus or Organization User in your district
Location Information in Aesop (update or new): Complete this form if you need to add or update information regarding a location/school in your district
HFM BOCES Use Only
New HFM BOCES Employee Account Form: Complete this form for new HFM BOCES employees who need an Absence Management account
Update HFM BOCES Employee Account Form: Complete this form if you have an HFM BOCES employee who needs information updated on their Absence Management account
Inactivate Employee Account Form: Complete this form to inactivate employee accounts
Campus Organization User Account (add, update, inactivate) Complete this form to add, update or inactivate a Campus or Organization User in your district
Location Information in Aesop (update or new): Complete this form if you need to add or update information regarding a location/school in your district