Frequently Asked Questions about Substitute Services
Who makes a good substitute?
If you are looking for a job that offers flexible scheduling, a variety of challenges, and the opportunity to be an essential part of an educational team, HFM BOCES Office of Substitute Services is looking for you! You'll be on your way to flexible, rewarding employment that is ideally suited for:
Homemakers who want to work when their children are in school – and need flexible schedules for when they are not.
Retirees who want to remain active in their communities.
Those looking to build credentials and gain valuable, real-life experience.
College students taking evening courses or who are home on break.
What are the minimum requirements to become a substitute?
Aide – High school diploma or GED
Teacher – 60 college credit hours
Nurse – LPN or RN license
What is the hiring process like?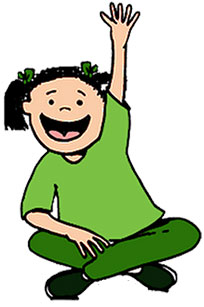 HFM BOCES recently revised the hiring process for substitutes to clarify the duties they may be expected to perform and to help each applicant fully understand the responsibilities of the position.
The objective of HFM BOCES Substitute Services is to carry forward our component school districts' educational process and maintain a safe environment for all students and staff. Our hiring process was revised to help insure a "good fit" that better responds to the needs of our component districts.
The ultimate goal is to provide a successful experience for both the school district and the substitute.
To be considered for employment as a substitute, an applicant must:
submit all required paperwork and
complete a formal interview process.
If you are recommended for employment, you will be required to complete the following steps:
Fingerprinting and clearance ($99.70-$102 fee for fingerprint processing)

A note about fingerprinting

Photo ID
State mandated Hazard Communications/Right To Know Training (can be completed online)
Orientation
All applicants for a substitute position will be required to complete an I-9 Employment Verification form. Federal regulations require employers to ask applicants to complete the form and provide proof of identity, so bring your driver's license and social security card to your interview.
What forms are required to apply?
HFM BOCES Substitute Application Form

and
Substitute Job Description (signed and dated indicating that you fully understand the requirements of the position)
Substitute Services Application Packet (including application form and job descriptions)
Specific positions require additional information to be submitted.
Substitute Teacher
Minimum of 60 college credits
Copy of your college transcript(s)
Copy of your teaching certification (if you are certified)
Copy of any related professional license (such as cosmetology)
Please note: Those wishing to substitute as a teacher aide, nurse or secretary must also complete a Civil Service application, available on the Fulton County Government Web site, www.fultoncountyny.gov, or by calling the Office of Substitute Services at (518) 736-4390.
Substitute School Nurse
Copy of your nursing license
Completed civil service application
Substitute Teacher Aide
Copy of high school diploma or GED
Completed civil service application