For Students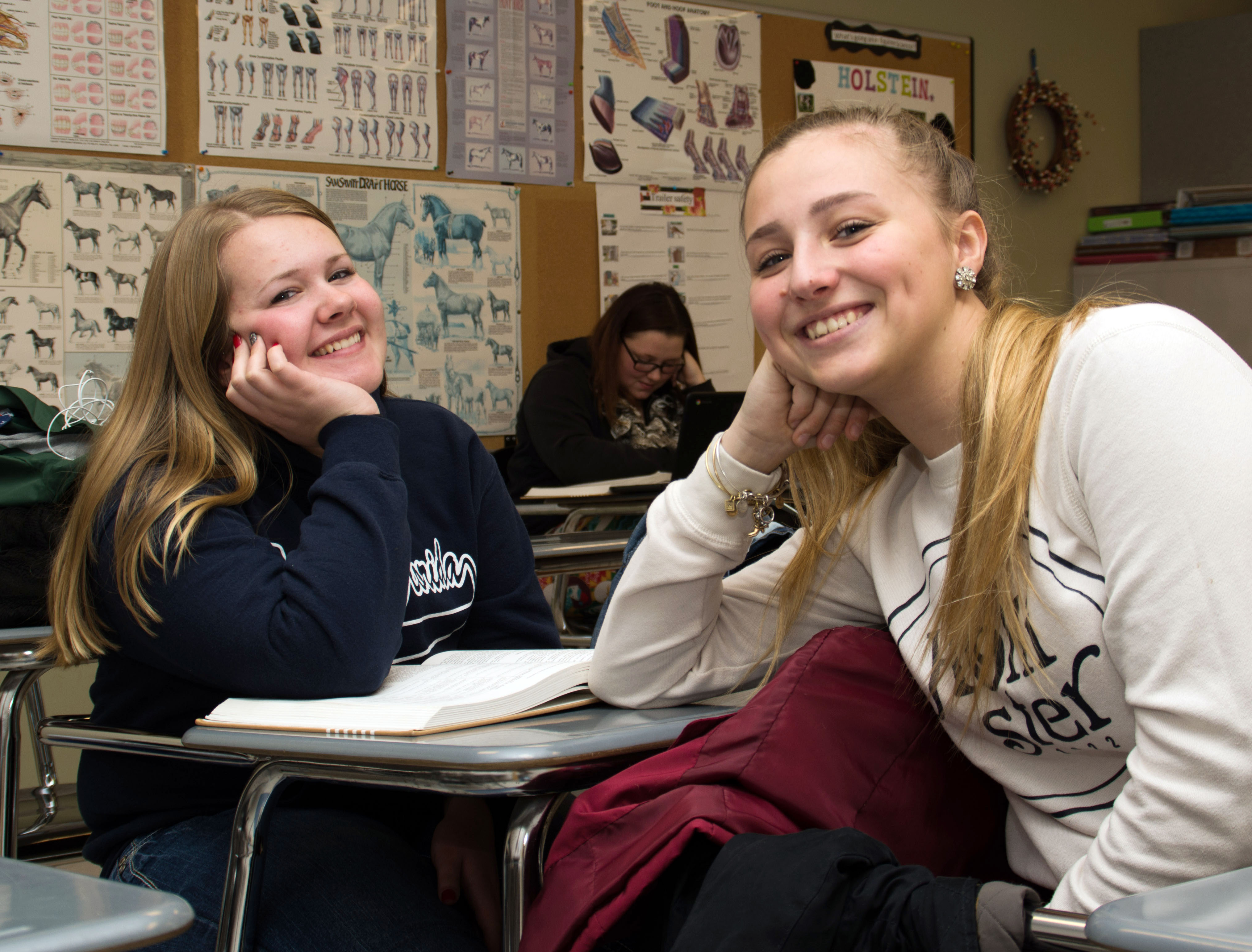 You are the reason we are here.
HFM BOCES exists to work in partnership with your home school district to ensure that you are prepared in your head and your heart to graduate high school and be ready to find a job, go on for more education or enter community or military service. Your future success is our priority, on whatever pathway you choose.
Everyone at HFM is here to support you. Our mission is to create educational opportunities through our programs and services that encourage the very best from you.
Dignity for All Students Act
The Dignity for All Students Act says that you should feel safe at school and at school activities. The words and actions of others should not keep you from concentrating on your schoolwork.
Everyone is different, and no one should be harassed or threatened because of their race, color, weight, national origin (where your family comes from), ethnic group, religion, religious practices, disability, sexual orientation, gender, or sex).
It is against school rules for anyone to make you feel threatened or unsafe, or for you to do the same to anyone else. The Dignity for All Students Act protects you and helps everyone feel safe at school so they can learn.
HFM Dignity Act Coordinators (DAC)—people students trust and are comfortable talking with—are thoroughly trained in ways to work with students and staff to handle reports of bullying and harassment. They are intentionally chosen to be a safe place for targeted students, witnesses and aggressors to talk privately about incidents.
Who is my Dignity Act Coordinator?
Tobacco and Nicotine Use Policy
At HFM BOCES, we just want you to quit using tobacco products that will harm your body. Just quit. To help you, HFM BOCES is a tobacco free campus. It is against the rules for anyone to bring, use or distribute anything tobacco related on the BOCES campus, buses or events. We have resources to help you if you want to quit, but until then, the rules protect you and the rights of others.  Tobacco and Nicotine Use Policy
Information you can use: Smoke Free Teen
Computer and Internet Use Policy
At HFM BOCES, computers and Internet access are for educational purposes only, and students/staff are expected to respect that privilege, as well as all copyright and licensing agreements. It is prohibited to use HFM BOCES resources to access, download, create, display or disseminate anything that may be considered obscene, racist, sexist, offensive, threatening or contributing to the creation of a hostile work environment. There should be no expectation of privacy in regard to information received, transmitted, or created on HFM BOCES equipment. Computer and Internet Use Policy
District-Wide School Safety Plan
The district-wide school safety plan is required by law to ensure that HFM BOCES is ready to prevent and minimize the effects of serious incidents and is able coordinate efficiently with local and county resources. Students should not communicate with the media via cell phone or other type of communication when on campus during any type of emergency. Parents and the community will be notified and updated through communication channels outlined in this plan.
Child Abuse Hotline Notification
On Jan. 10, 2017, the Board of Regents adopted a regulation requiring school districts in New York to post the child abuse hotline number in highly visible areas of their school buildings and on district or school websites.
If you suspect a child is being abused or maltreated (neglected), report it by calling 1-800-342-3720, a toll-free 24-hour hotline operated by the New York State Office of Children and Family Services. If you believe a child is in immediate danger, call 911 or your local police department. Information about reporting child abuse and maltreatment (neglect) is available online at http://ocfs.ny.gov/main/cps/.