HFM PTECH senior Abigail Brown says she is on path to graduate in May, but like all PTECH students, she's currently participating in an internship, a requirement of the program.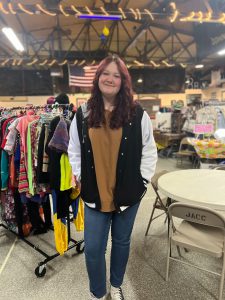 Brown, who is enrolled in the Business Management pathway, was an integral part of the planning process for the 'Vintage Bop', an event put on by downtown Johnstown women's fashion boutique, McLemon's. Owner Jessica McClements described the Vintage Bop as an all-vintage market and party, complete with nearly two dozen vendors that specialize in all things vintage – clothing, jewelry, books, records, art, housewares, and more! McClements says that Brown played a big part promoting and planning the event, which took place at the Johnstown Area Community Center this past weekend.
One of the first things Brown was asked to do was to create a promotional flier for the event. Using skills she learned in a computer applications class at PTECH, Brown was able to produce a flier using Canva, a graphic design application. Once complete, she helped with distributing the flier to area businesses to help promote the event and along the way built relationships with other business owners in the downtown Johnstown area. She credits her 'Professional Skills' experiences at PTECH with helping her be able to interact with the business community and customers at McLemon's.
Another area of focus during her internship was to help with designing a layout and floor plan for the event, so attendees could experience a good flow during their visit. Abby also helped put together a menu for the event which included lighter fare.
Brown says that her time spent interning at McLemon's has been a good learning experience. "I'm having a lot of fun, but I'm also learning what it takes to run a successful business," she said.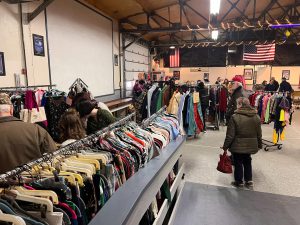 When asked why she chose to apply to PTECH rather than stay within her home district of Mayfield Central School, Brown said that receiving her associate degree upon completion of the program appealed to her. She also indicated that she has become a bit of a role model to her younger brother who decided to apply to PTECH and is currently enrolled as a freshman.
At this time, she is undecided on her future plans. Brown says she will most likely continue to work at her part-time job and save money, but ultimately she would like to further her education and someday complete her four-year degree. "I'm thankful for all that I've learned at PTECH and for anyone who is interested in applying, don't be nervous to try new things," said Brown.