The Hamilton-Fulton-Montgomery BOCES Board of Education appointed Kristina Marshall as the organization's next Career & Technical Education (CTE) Administrative Coordinator at its business meeting on Sept. 27.
"I am extremely excited and happy to be working at the Career and Technical Center. Being able to support teachers and students has been a passion of mine for a while, so I am thrilled to be able to serve them in a role where I can hopefully make a difference for the future of the students and the programs," said Marshall.
In her new position, Marshall will be working directly with students on day to day activities, leading the CTE attendance committee, working on program approvals, and developing new and emerging CTE programs for the HFM region. Her first day on the job was Oct. 23.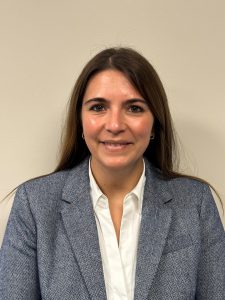 HFM CTE Principal Michael DiMezza commented, "Kristina brings a wealth of knowledge on data driven initiatives, curriculum, and she understands the needs of our region. We are incredibly fortunate to add her on our CTE team!"
Marshall comes to HFM CTE after having served as an English teacher in the Broadalbin-Perth Central School District since 2012. She was also the English Language Arts chairperson for several years while at Broadalbin-Perth.
A graduate of Amsterdam High School, Marshall attended the State University of New York at Oneonta where she earned her bachelor's degree in English. She went on to obtain her master's degree in Adolescent Education and completed her school administration coursework all at The College of St. Rose.
Marshall said she looks forward to building relationships with the students and faculty at the Career & Technical Center and seeing all the great things taking place on campus.
"I look forward to getting to know the students and faculty, and I can't wait to see the amazing projects students work on and watch them thrive in this setting."
Marshall and her husband live in Broadalbin with their two young children, Charlotte and Maverick. In her free time she enjoys going on hikes, to the park, or for a bike ride.