Seventy-eight students were recognized by HFM PTECH teachers and administrative staff for their hard work and accomplishments in the 2022-2023 school year. Students and their families enjoyed a beautiful night outside as they celebrated their achievements.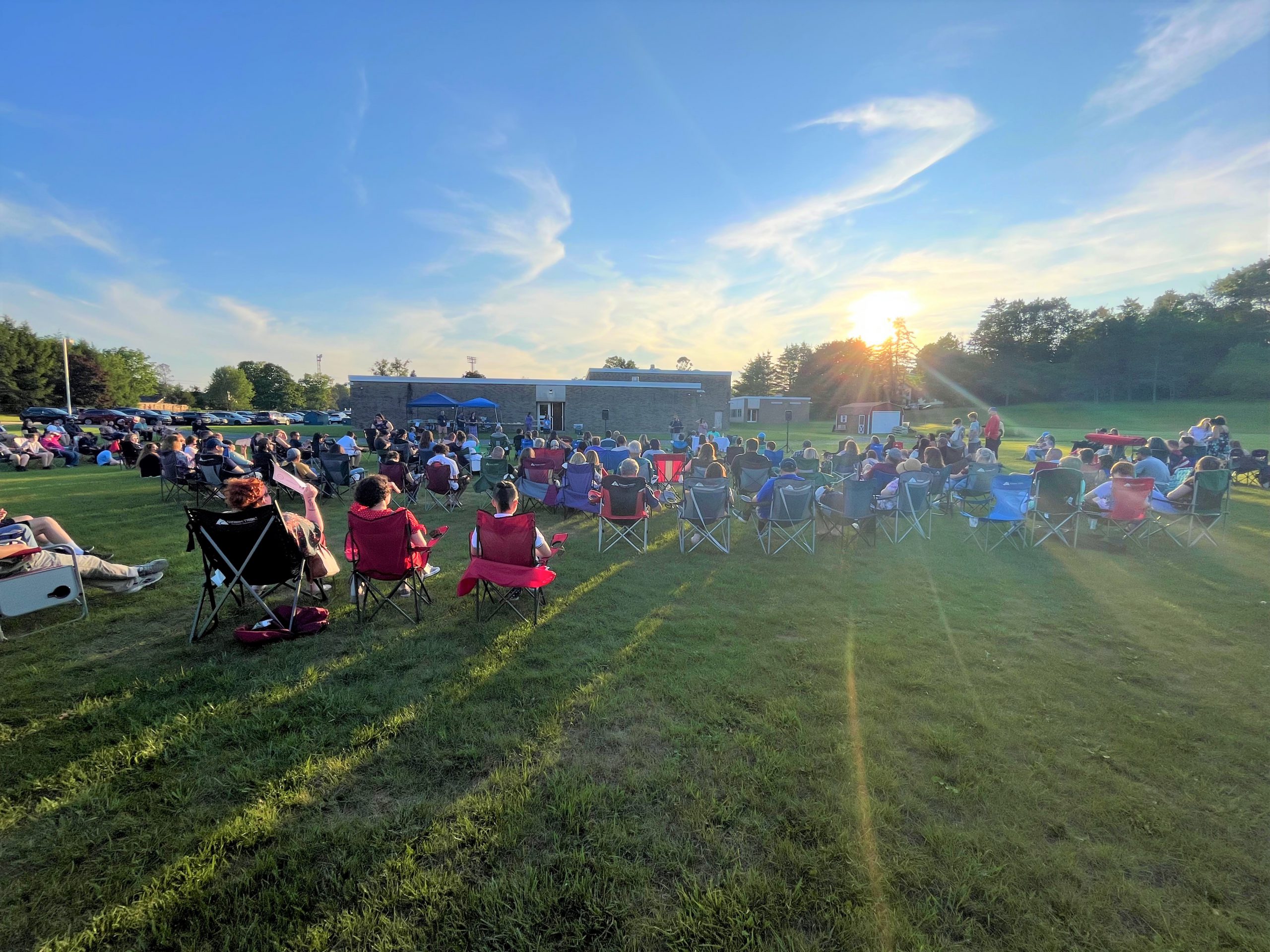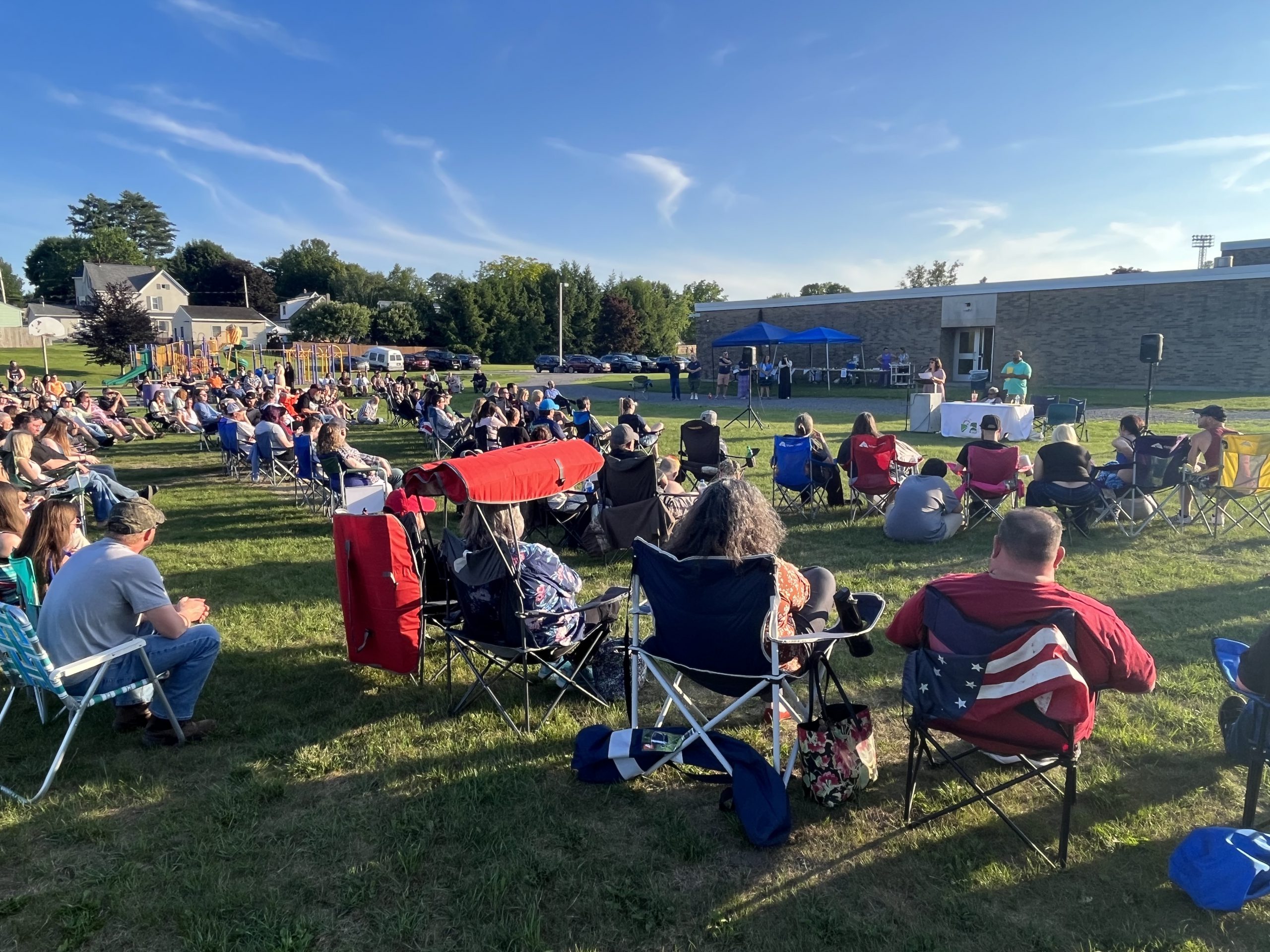 HFM PTECH Principal Celeste Keane first congratulated those students who completed their High School Diploma requirements and will receive their NYS Regents Diplomas when they complete the PTECH program, "This is a big milestone in the program and in your path for success. We hope you recognize just as much as we do how hard you have worked and how proud we all are of you."
HFM PTECH 2023 High School Regents Diploma Completers
Tatum Brooker
Seth Clark
Elizabeth Delos
Hailey Ferrari
Nicholas Hughes
Landon Keane
Davin Melita
Damien Peck
Janiya Sarr
Jillian Simpson
Nathaniel Stowell
Janiya Torres
Teachers and staff then went on to celebrate students' dedication and commitment to academics, as well as club and specialty awards. All awards recipients were acknowledged for working hard, persevering through the school year, and exemplifying what it means to be a PTECH student: a self-driven learner who is committed to one's own education. Special guest, former HFM PTECH Principal Matt Davis, was in attendance and presented some of the awards.
Awards Recipients
Jordan Rave Award – Gary Vertucci (not pictured)
The Jordan Rave Award is given annually, in memory of Jordan, a member of the first cohort of students here at PTECH. Jordan left his mark on our school as someone who persevered through adversity and maintained a positive attitude and displayed friendship to those around him. Each year this award is given to a student who exemplifies these characteristics. Congratulations to Gary, in addition to his certificate, his name will be added to the plaque at PTECH.
PTECH Bridge Award – Guinevere Grimes
The Bridge Award is awarded to a PTECH junior who embraces the PTECH vision while excelling in the collage setting; creating a social, academic, and professional bridge between the early college high school and college setting.
Most Improved:
Cody Bramer
Alyssa Clute
Leo Eutermarks
Khloe Filkins
Emma Flores
Gracie Goodrich
Julissa Johnson
Ethan Lince
Elyjah Litts
Jarrod Miles
Isabella Olsen
Makenzie Riley
Andrew Satas
Morgan Spiezio
Erica Telfer
Madison Tierney
Gary Vertucci
Academic Honors:
Samantha Allen
Mackenzie Barkley
Samantha Bravo
Caden Douglas
Alanea Geweye
Julie Kirby
Dan Lancaster
Aaron Lopez
Kendal McLaine
Audrey Mika
Makenzie Riley
Alyssa Santiago
Andrew Satas
Samantha Seydi
Chris Szabo
Brooklyn Vasquez
Ben Vroman
Makiya Smith
Club Awards:
Yearbook – Photo Organizer – Samantha Allen
Positivity Club – Award for Positivity in Action – Mackenzie Barkley
SGA – SGA Super Star Award – Samantha Bravo
Yearbook – Design – Giana Cross
Yearbook – Top Promoter – Alina Davila-Cruzado
FFA – FFA All Star Award – Zach Gamble
Robotics – Tenacious Tech Titan – Xavier Grieme
FFA – FFA All Star Award – Avery Griffin
Art Club – Driven Creator – Nolan Meyer
SGA – To Infinity and Beyond – Luke Page
Gaming Club – Positivity in Gaming – Will Pitcher
Debate Club – Founders Award – Ashlee Shang
Positivity Club – Award for the Other People Mindset – Samantha Shrader
FBLA – Guiding Star of FBLA – Riley Sweet
SGA – SGA Super Star Award – John Vargas
Other Awards:
Creative Thinker Award – Samantha Allen
Agriculture Advocate Award – Alexis Baker
Positivity Award – Mackenzie Barkley
Writer's Guild Award – Sean Brown
The Extra Mile Award – Ciara Buchanan
Hard Worker – Connor Dingman
Above and Beyond – Keandra Farrington
"Most Likely to Help Out" – Gavin Freeman
PTECH Bridge Award -Evie Grimes
Writer's Guild Award – Hailey Hallenbeck
Writer's Guild Award – Andrew Hemstreet
Carpe Diem Award – Kaliyanna Infante
Enthusiastic Foreign Language Learner – Dan Lancaster
PTECH Picasso – Nora Meyer
Principal's Leadership Award – Madison Milby
Project Leader – Schuyler Nichols
Principal Leadership Award – Aesha Patel
Steadfast Success – Kayley Platt
Growth Through Self Advocacy Award – Kayley Platt
The Extra Mile Award – Alyssa Santiago
Future Historian Award – Andrew Satas
Positive Attitude and Participation – Gio Schaffer
Principal's Leadership Award – Gio Schaffer
The Tenacity Award – Jordan Stanton-Forsey
Excel-lent Formulas Whisperer – Erica Telfer
Going Above and Beyond – Emily Verigan
Jordan Rave Award – Gary Vertucci
Positive Attitude and Participation – Carl Witzke
Writer's Guild Award – Carl Witzke
Decision, Discipline & Determination Award – Dakota Witzke
Most Valuable Player – Hayden Richards