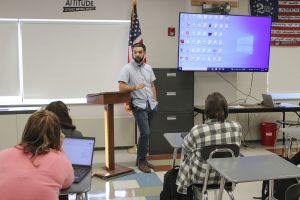 Michael Palmerino, a 2007 graduate of Amsterdam High School, says it was at the HFM BOCES Career and Technical Center where he got started on the path of becoming a police officer. Palmerino said that he was able to better grasp the idea of police work after completing the Criminal Justice program.
"Without a doubt, HFM BOCES helped me become a police officer. Learning about the law enforcement field while in high school helped me realize what was expected of me and put me on a path to achieve my goals," said Palmerino.
After high school, Palmerino attended Fulton-Montgomery Community College where he continued course work in criminal justice. He was hired by the Amsterdam Police Department in 2012 and currently serves as a detective on the force.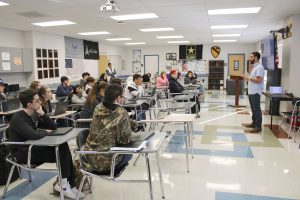 When asked what he liked best about the criminal justice program at HFM BOCES, Palmerino said that the program is taught by retired police officers.
"They have real world experience and first-hand knowledge of the law enforcement field. The criminal justice program at HFM BOCES is fantastic and can only help you achieve your goal," Palmerino said.