Retiring HFM BOCES Deputy Superintendent Dr. Lorraine Hohenforst was recognized by several current and former school officials Wednesday, Aug. 25 for her contributions to education in the local area and also for her leadership at the regional and state levels.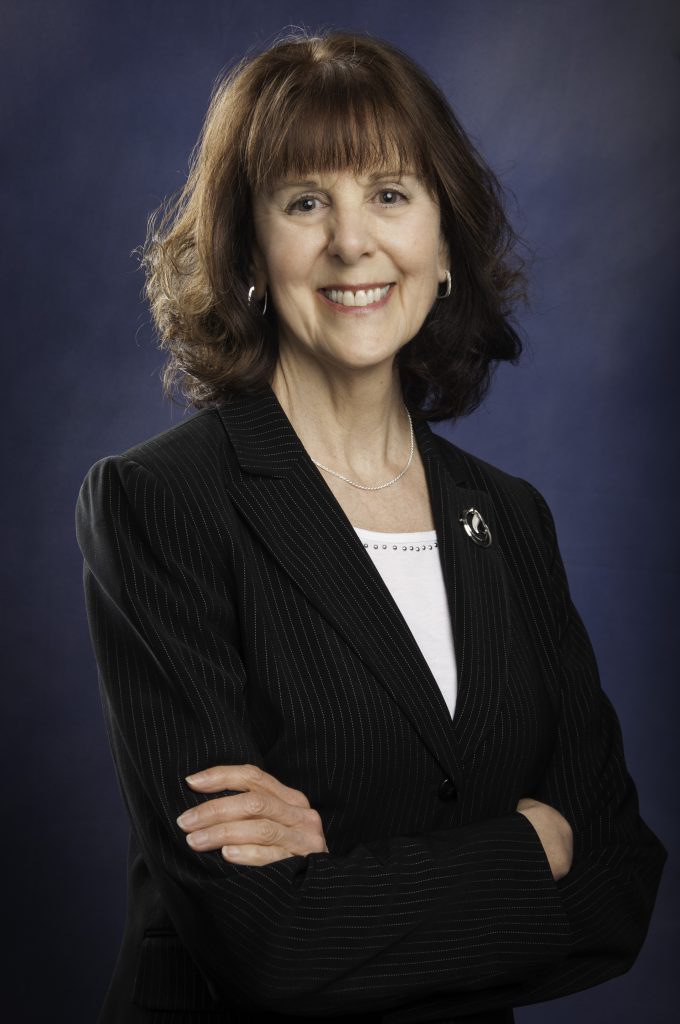 Current school superintendents, retired administrators and board members celebrated Hohenforst's career at the HFM BOCES Board of Education's August meeting. After a 40-year career in education, including 32 years at HFM BOCES, Hohenforst will retire Tuesday, Aug. 31.
HFM BOCES District Superintendent David Ziskin noted Hohenforst's impact on the BOCES organization and the region.
"Thank you for your service to the children of our region. Thank you for your leadership and your partnership. And thank you for your impact. You have been impactful to the region and to me personally and professionally," Ziskin said.
Former HFM BOCES Assistant Superintendent Dominick Bagetta said it was too difficult to encapsulate Hohenforst's distinguished career in just a few words but said her work helped shape the local BOCES.
"You have helped build HFM BOCES into the invaluable educational asset and leader that it is today. You should be very, very proud of the work you've done," Baggetta said.
Former HFM BOCES District Superintendent Dr. Patrick Michel echoed Baggetta's sentiments.
"Her unswerving devotion to the children of our region and her unswerving devotion to educational excellence made our BOCES one of the shining stars of New York State," Michel said. "Without her efforts we would not be where we are today."
Broadalbin-Perth Superintendent Stephen Tomlinson, the longest tenured school superintendent in the HFM region, said he first met Hohenforst in 1999 when he was appointed a Special Education coordinator at HFM BOCES. Throughout the years, he said, Hohenforst has helped many local school administrators develop into stronger leaders.
"Lorry has taught in such a silent way so many lessons to so many of us as we work through the daily challenges of giving our students in the HFM region all that they deserve. Her character and commitment to this profession is unlike anyone I've ever worked with," Tomlinson said.
Dr. Harry Brooks, a former longtime local school superintendent and current HFM BOCES Board of Education president, remarked on the depth of respect Hohenforst has in the region and throughout the state and recalled the honor she received in 2018 when she was the recipient of a statewide service and leadership award from the Staff/Curriculum Development Network of New York State.
"What an accomplishment it is to do good work and to have your colleagues recognize you for the work you do. We are fortunate our BOCES grew because of you," Brooks said.
Hohenforst characterized HFM BOCES as a second family for her.
"I have been fortunate to come to work every day loving the work that I do and working with people who share a passion to provide remarkable opportunities for children and adults. The collaboration with our Board of Education, our administrative team, our teachers and staff members, all of our districts has been a blessing. I could not have asked for a better place to spend more than half of my lifetime," Hohenforst said. "The people who were here before me helped shape this organization and those who are here now will carry on the work that we do. I have every faith that our organization will thrive and continue to grow."
In closing, Hohenforst referenced a quote from A.A. Milne's Winnie-the-Pooh, "How lucky I am to have something that makes saying goodbye so hard."
To recognize her service, Hohenforst received a plaque from the Board of Education and citations from state Sen. James Tedisco and Assemblyman Robert Smullen.
Hohenforst has worked at HFM BOCES since 1989. She began as an administrative coordinator and was appointed coordinator of staff and curriculum development in 1993 and then the coordinator of instructional services in 1997. She served as assistant superintendent before being named deputy superintendent. Hohenforst began her career in education as a business teacher at Johnstown High School.
A Johnstown native, she received an associate degree from Fulton-Montgomery Community College, where she was class valedictorian. She went on to attend The College of St. Rose where she earned her bachelor's degree and three master's degrees. She also earned a doctor of philosophy from the State University of New York at Albany.