In recognition of October as Cybersecurity Awareness Month, the Cybersecurity and Computer Technology program at the HFM Career and Technical Center is offering some tips to help people protect personal data and stay safe online.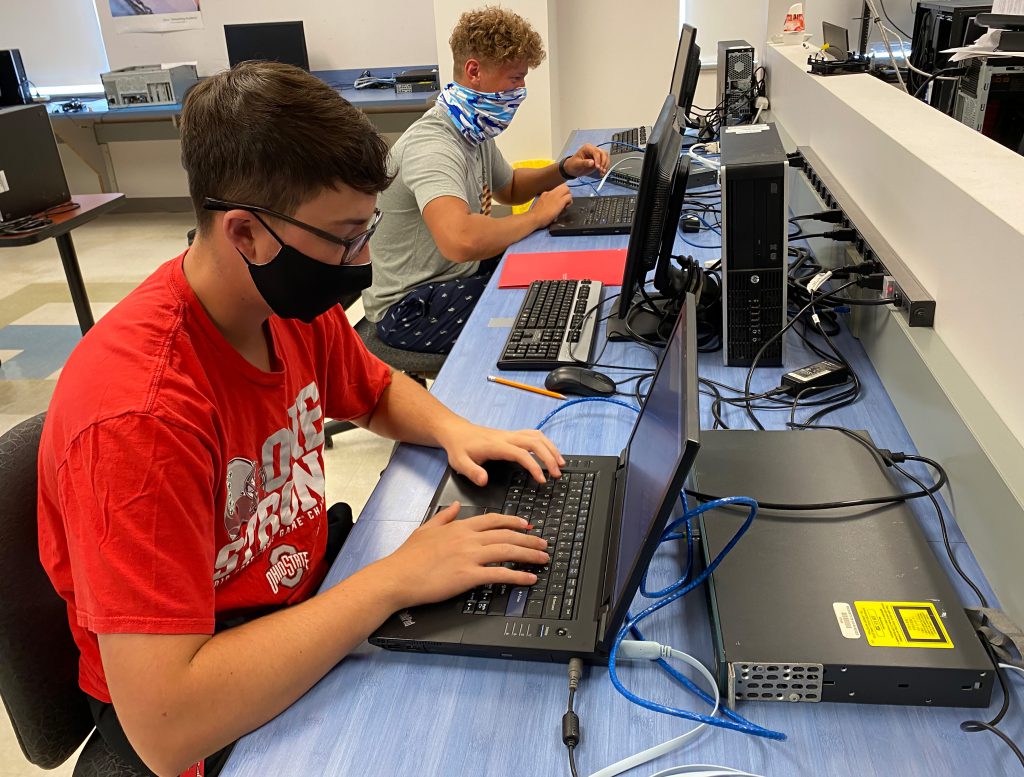 Each year during Cybersecurity Awareness Month, private industry and government agencies partner to raise awareness about the importance of cybersecurity across the country. This year's theme is "Do Your Part. #BeCyberSmart."
"There are a lot of things people can do on a daily basis to protect themselves," said Sean Mahon, HFM's Cybersecurity and Computer Technology instructor. "By taking some simple precautions, people can save themselves big headaches down the road."
The following are some tips to help you "Do Your Part" and stay #BeCyberSmart.
Close webpages when you are done using them.

Keep your software up to date.

Secure your WiFi: Be sure to have a secure password for your home WiFi

Don't save your passwords on your computer or your browser.

Don't click on links or attachments from unsolicited emails or texts.

Use a passcode on your mobile devices.

Be cautious with app permissions.

Be cautious of "public WiFi."

Backup your data on a regular basis.

Be sure not to operate in the administrative account of your computer for daily operation. You should operate in a standard user account for everyday use.
For more tips on how to be CyberSmart visit the following sites: 
Department of Homeland Security Be Cyber Smart 
National Institute of Standards and Technology Be CyberSmart
University of California Berkeley Top 10 Secure Computing Tips
6 Practices to Strengthen Your Password Hygiene in 2020
The HFM Cybersecurity & Computer Technology program is a two-year course available to high school juniors and seniors in the HFM area. The program includes coursework in cybersecurity, Information Technology (IT), and the CISCO Certified Entry Networking Technician (CCENT) curriculum.
To learn more about the program visit: www.hfmboces.org/cybersecurity-computer-technology/