Joanne Freeman, who served on the HFM BOCES Board of Education for nearly a decade, and was the board president for the past three years, passed away Tuesday, Dec. 17 after a short illness. She was 65.
"Joanne was passionate about education and cared deeply about students," HFM BOCES District Superintendent David Ziskin said. "She will be missed on the BOCES Board of Education and in the community. We are all saddened by her passing, and we extend our condolences to her family."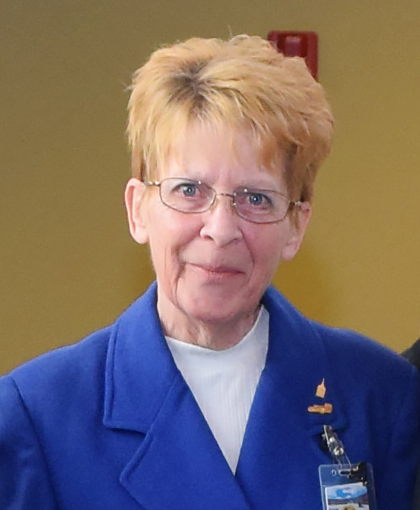 Mrs. Freeman had been a member of the BOCES Board of Education since 2010. She served as board president since 2017, and served as vice president for four terms as well. Prior to joining the BOCES board, Mrs. Freeman was a member of the Greater Johnstown School District Board of Education for more than five years.
"Joanne Freeman was an inspiration to all who worked with her over the years as a board member and as our board president. She worked tirelessly to advocate for programs that have benefitted children in all of our component districts," HFM BOCES Board of Education Vice-President Jean LaPorta said. "With her usual enthusiasm and humor, she always kept the board focused on our goals. We have lost a leader who was also our friend. We extend our thoughts and sympathy to her family and share in their loss. We will miss you, Joanne."
Mrs. Freeman's commitment to education and lifelong learning was evident not only in her longtime school board service, but also in her personal life and educational journey. Diagnosed with dyslexia in her adult life, she overcame the challenge and entered college in her 30s believing, she said, that anyone can achieve their dreams through hard work and determination.
She would go on to earn her associate degree from Fulton-Montgomery Community College and then her bachelor's from SUNY IT.
As HFM's representative, she was also actively involved with the New York State Schools Boards Association (NYSSBA) as a voting delegate and legislative liaison. This spring, NYSSBA recognized Freeman with a Board Lifetime Achievement Award. The NYSSBA Board Lifetime Achievement Award acknowledges the extensive time and effort required of school board members who continually strive to expand their knowledge and skills for better board governance.