In the local area and beyond, you can find graduates of the HFM Career and Technical Center working in just about every industry and career field. CTE Alumni Spotlight will introduce you to some of our many graduates highlighting the pathways their education and training helped make possible.
Meet CTE alumni Nicholas M. Bluvas
A 2020 Fonda-Fultonville graduate, Nicholas has already earned his associate degree in Electrical Technology from Fulton-Montgomery Community College and is now working at SUNY Polytechnic Institute as a workstation operator trainee.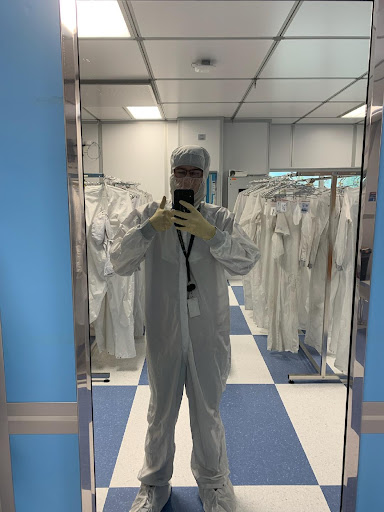 Nicholas' position is the result of a partnership with the New York Center for Research, Economic Advancement, Technology, Engineering and Science, or NY CREATES. NY CREATES seeks to advance high-tech research, development and commercialization opportunities through the acquisition, construction and management of state-of-the-art facilities and programs, while promoting economic development, education and workforce training throughout New York.
Nicholas works in the field of metrology, which is the science of weights and measures. His duties entail the measurements and quality control for silicon wafer fabrication.
He says his time at the HFM Career and Technical Center helped him discover what he liked in the field of technology and helped guide his future goals for higher education.
HFM's hands-on approach, Nicholas said, fostered an environment of creativity and made learning interesting and fun for him.
"HFM is a great place to learn what you like and gives you a good start for a potential career," Nicholas said.
In the future, Nicholas said, he plans on furthering his education in the engineering field and continue on to earn his bachelor's degree and possibly his masters.
The HFM Engineering Technology program is a collaborative partnership with HFM BOCES, Fulton-Montgomery Community College, and the National Science Foundation.
During the course of this innovative "2+1" program, students complete their two-year HFM Career and Tech program while accumulating 25 college credits, preparing them to complete their associate degree in Electrical Technology at FMCC in one additional year.