In the local area and beyond, you can find graduates of the HFM Career and Technical Center working in just about every industry and career field. CTE Alumni Spotlight will introduce you to some of our many graduates highlighting the pathways their education and training helped make possible.
Meet CTE alumni David Malagisi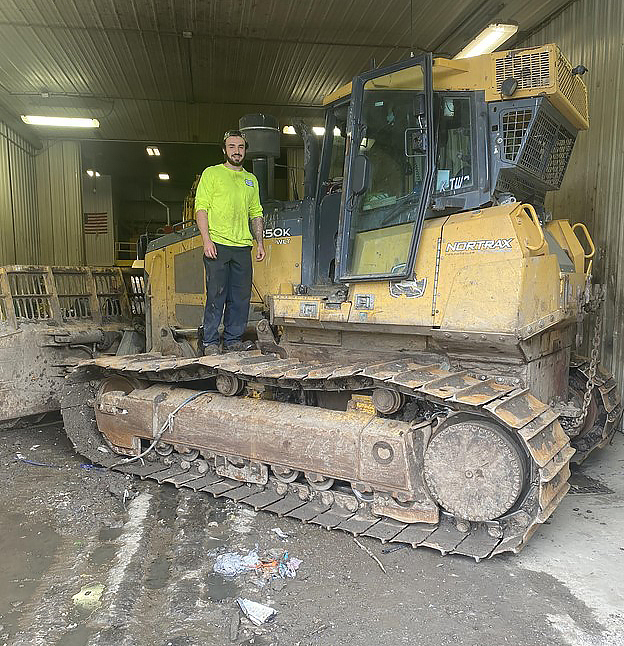 David is a 2018 Johnstown High School graduate who credits the Automotive Technology program at the HFM Career and Technical Center with giving him the skills he needed to start his career as a heavy equipment mechanic.
After high school, David went on to earn an associate degree in Environmental Science from Paul Smith's College. After college in the fall of 2020, he started work as a mechanic's helper for the Fulton County Solid Waste Department and has since been promoted to a full-time mechanic position.
David said the HFM Automotive Technology program gave him the experience necessary to get his foot in the door at Fulton County.
"Without my training from the Automotive Technology program, I would have had a much harder time obtaining my current position," David said. "Essentially my entire career has happened because of the experience, knowledge, and work ethic I obtained in my Automotive Technology class at HFM BOCES CTC."
At Fulton County Solid Waste, David works on everything from regular road vehicles to heavy trucks and construction equipment. David says one of the goals he has for the future is to open his own service shop as a part-time job.
Without a doubt, his advice to students considering enrolling in a Career and Tech program is to do it.
"The hands-on training makes it much more fun than book work and, in my opinion, it helped me with many other life skills. My advice is to learn everything you can and try your hardest. It will only make your life easier in the future," he said.