In the local area and beyond, you can find graduates of the HFM Career and Technical Center working in just about every industry and career field. CTE Alumni Spotlight will introduce you to some of our many graduates highlighting the pathways their education and training helped make possible.
Meet CTE alumni Reily Kotwasinski
A 2016 Johnstown graduate, Reily completed the New Visions Health program at the HFM Career and Technical Center and is now working as an Emergency Department nurse at Mount Sinai Morningside Hospital in New York City.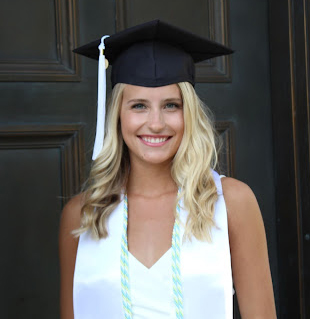 After high school, Reily attended The University of Alabama, where she obtained a bachelor's degree in biology in 2020. After undergraduate work, she participated in an accelerated nursing program at Loyola University Chicago's School of Nursing and obtained a nursing degree in 15 months graduating in December 2021.
Reily is now a part of the Mount Sinai Morningside Emergency Department's Nurse Fellowship program which consists of extensive training that utilizes simulation, classroom work, and mentorship for six months.
Reily said her experiences in the New Visions program continued to help her make decisions while in college. She said as she decided what field she would enter in healthcare she considered pre-med, pre-physician's assistant and pre-dental programs.
"Having the New Visions experience behind me was an excellent tool in shaping my education decisions," Reily said. "The most unique aspect of New Visions is being able to shadow all levels of the healthcare team, from insurance billing to surgery. New Visions provides the most well-rounded way to find your passion within healthcare."
Reily advises high school students with interest in attending the Career and Technical Center to go for it.
"The experiences available to you are really unique and will help shape your high school experience, while guiding you towards your next steps. Whether that be a trade school, the workforce, or higher education, being able to extend your knowledge and experiences during high school is invaluable," Reily said. "I truly could not recommend New Visions enough. In the six years since I have graduated high school, I have often thought back on my experience. Our instructor, Erika Bucenec, is one of the reasons that the program is so incredible. If you have met her, you understand how special she is, and if you haven't met her yet, you need to!"