Training a cybersecurity workforce has been a top priority in the public and private sectors for years now, and the demand for cybersecurity professionals continues to increase around the globe.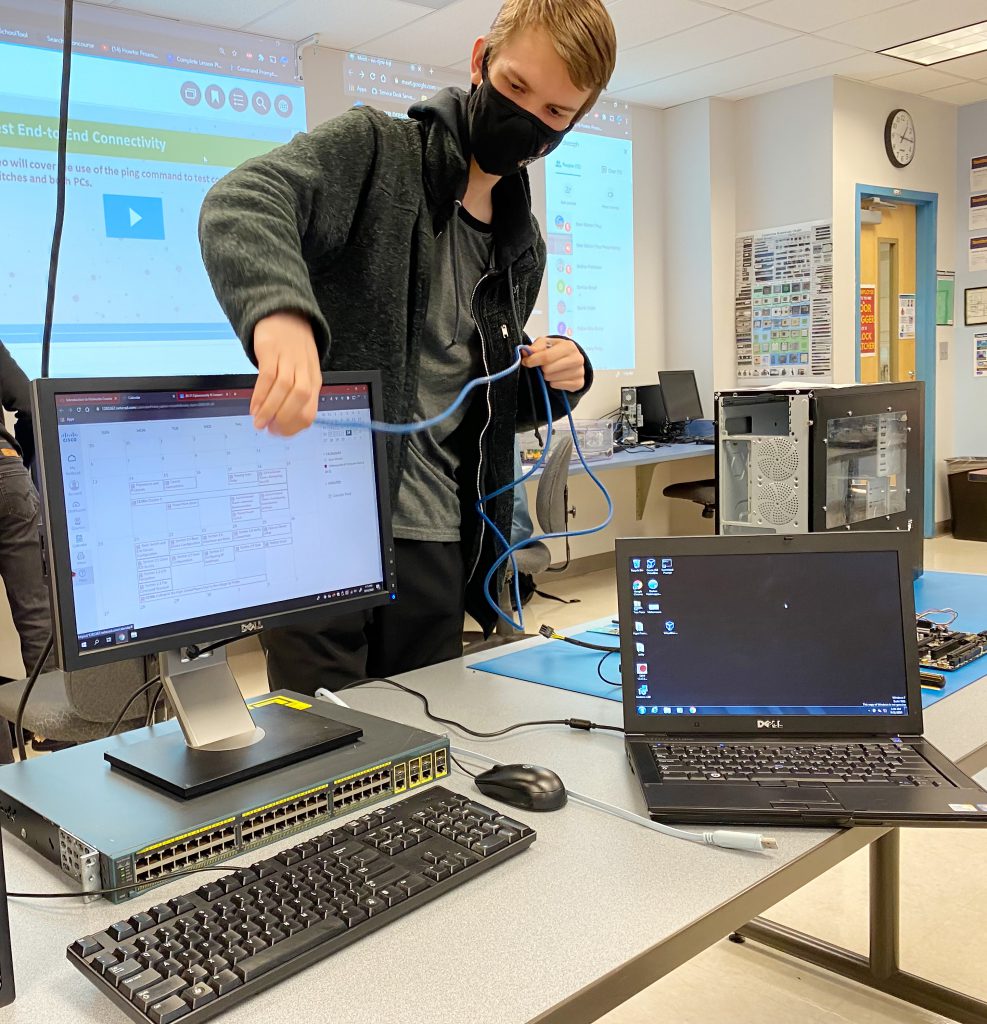 "There are definitely jobs out there, and for people with talent, training and a good work ethic there are plenty of opportunities for advancement," said Sean Mahon, who teaches Cybersecurity & Computer Technology at the HFM Career and Technical Center.
The significant need for professionals in the field has been highlighted during the COVID-19 pandemic with computer technology playing an integral role in keeping everyone connected at school, work and in their personal lives.
Even before the pandemic, U.S. job openings in the cybersecurity field were projected to increase by nearly 30 percent by 2026.
Students enrolled in HFM's Cybersecurity & Computer Technology program have their eyes set on the opportunities available in this in-demand field.
The HFM Cybersecurity & Computer Technology program is a two-year course available to high school juniors and seniors in the HFM area. The program includes coursework in cybersecurity, Information Technology Essentials, and the CISCO Certified Entry Networking Technician (CCENT) curriculum. The CCENT coursework prepares students for CCENT certification, which validates to employers that students have the skills required for an entry-level network support position ﹘ the starting point for many successful careers in networking.
Other independent, third-party certifications are available for students as well. The HFM Cybersecurity program partners with TestOut, an information technology certification company, to allow students to demonstrate their skills in 11 areas including operating systems, PC hardware and software, basic networking, remote access, virtualization, storage, mobile devices, security, malware detection and prevention and troubleshooting. The TestOut exam is 100 percent performance based and provides hands-on problems students must solve to pass.
"By offering these types of independent certifications we're helping our students stand out when applying for entry-level positions. The certifications also look great on a college application," Mahon said.
To learn more about the HFM Cybersecurity & Computer Technology program visit: www.hfmboces.org/cybersecurity-computer-technology/