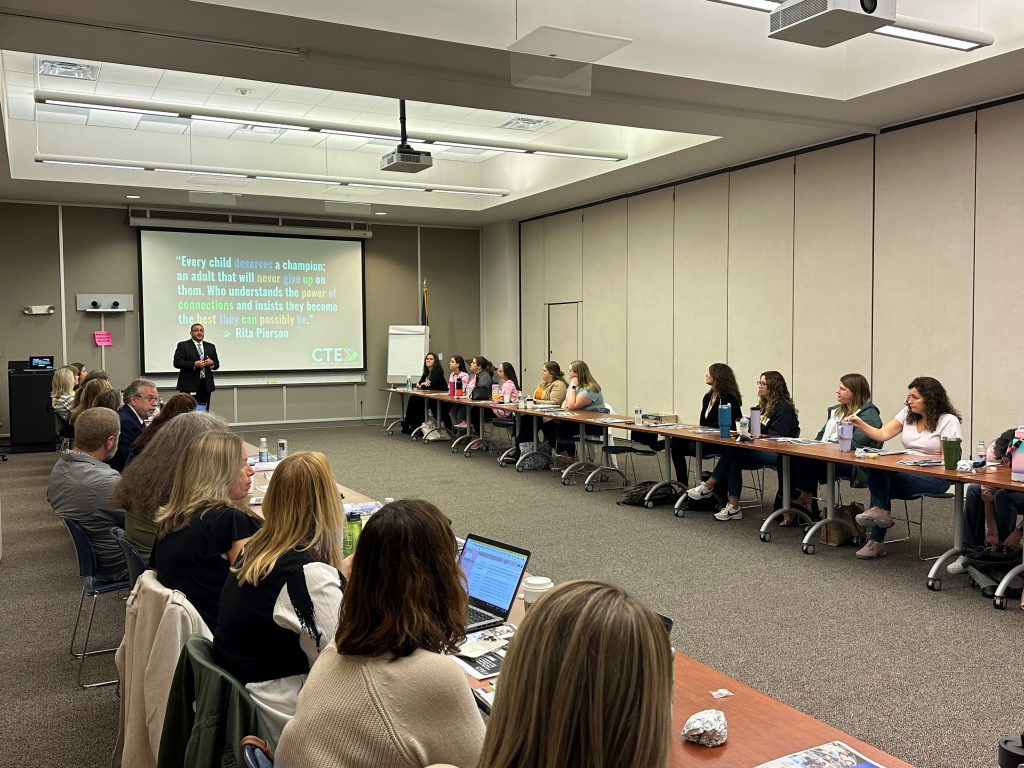 More than two dozen school counselors and administrators recently gathered for a day-long workshop focused on educational updates for the new school year and to learn about resources available to assist students and families.
The event, held at the Hamilton-Fulton-Montgomery BOCES campus, was hosted by HFM Career & Technical Education (CTE) Principal Michael DiMezza, who gave an update on enrollment and programs at the Career & Technical Center.
DiMezza reported that 587 area high school juniors and seniors are participating this year in CTE programs and that non-traditional student enrollment is higher this year in a number of CTE programs.
"We've seen an increase in the number of non-traditional students taking classes in our Auto Body Repair, Auto Technology, Construction Technology, and Environmental Conservation programs," said DiMezza.
The US Department of Labor defines non-traditional careers as those careers for which individuals from one gender comprise less than 25% of the individuals employed in each such occupation. 
Melissa Montague, Associate in Instructional Services with the New York State Department of Education (NYSED), spoke to the audience about updated high school graduation requirements.
Montague shared with those in attendance that the Office of Bilingual Education and World Languages approved additional Pathway Assessments in World Languages this summer which more than doubles the number of languages students can use to fulfill the +1 pathway requirement.
She also informed the group that NYSED has updated resources related to current diploma requirements including the Career Development and Occupational Studies (CDOS) FAQ, the Work-Based Learning Manual, and the form for the Superintendent Determination of Graduation with a Local Diploma. Participants of the workshop were also made aware that NYSED created a webpage for all the frequently asked questions related to the current graduation requirements. 
During the workshop, counselors were reminded of the flexibilities that exist for eligible students to meet the assessment requirements in the form of appeals, safety nets, and superintendent determination.
Scott Britten, Dean of Academic Affairs with SUNY FMCC, was also in attendance and presented to the group about College in the High School courses. He also touched upon broadening access and expanding support for College in the High School and shared important dates for next year, including the registration deadline for spring classes which will be Feb. 5, 2024.
Additionally, the group heard from Amanda Anderson, the Director of the Domestic Violence Program of Fulton County, Patti Williams, Senior Transition Counselor with Access-VR, and Cabrina Hadcock with the Montgomery County Department of Public Health.