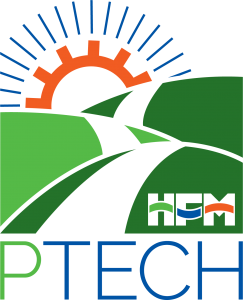 Informational sessions are underway for current 8th graders who may be interested in learning more about enrolling in the HFM BOCES PTECH program.
PTECH, or Pathways in Technology Early College High School, is a 6-year program that incorporates project based learning and professional skills training as students work toward their Regents high school diploma and 2-year degree from Fulton Montgomery Community College or SUNY Cobleskill (depending on the degree pathway) at no cost to their families.
Each of the following school districts is an HFM BOCES component district and can send students to PTECH. Interested students should check with their school guidance counselor for specific information regarding eligibility.
Greater Amsterdam School District
Broadalbin-Perth School District
Canajoharie Central School District
Edinburg Common School District
Fonda-Fultonville Central School District
Fort Plain Central School District
Gloversville Enlarged School District
Greater Johnstown School District
Lake Pleasant Central District
Mayfield Central School District
Northville Central School District
Oppenheim-Ephratah-St. Johnsville Central School
Wells Central School District
Wheelerville Union Free School District
At PTECH, students focus on group collaboration and hands-on learning. PTECH aims to look and function more like a hybrid between college and the workplace. It emphasizes individualized pathways to completion, workplace experiences, mentorship, in-depth project-based learning and real-world experiences. Students enter the program as ninth-graders and simultaneously work toward Regents high school diplomas and associate degrees.
Any family or prospective student that would like to learn more about PTECH is encouraged to contact your school counselor. You may also contact Celeste Keane, PTECH Principal, at ckeane@hfmboces.org or Kiante Jones, PTECH Administrative Coordinator, at kjones@hfmboces.org.