A schoolwide Lego project at the HFM BOCES Meco Academy has students, teachers and staff working together across all curriculum areas. In addition to learning about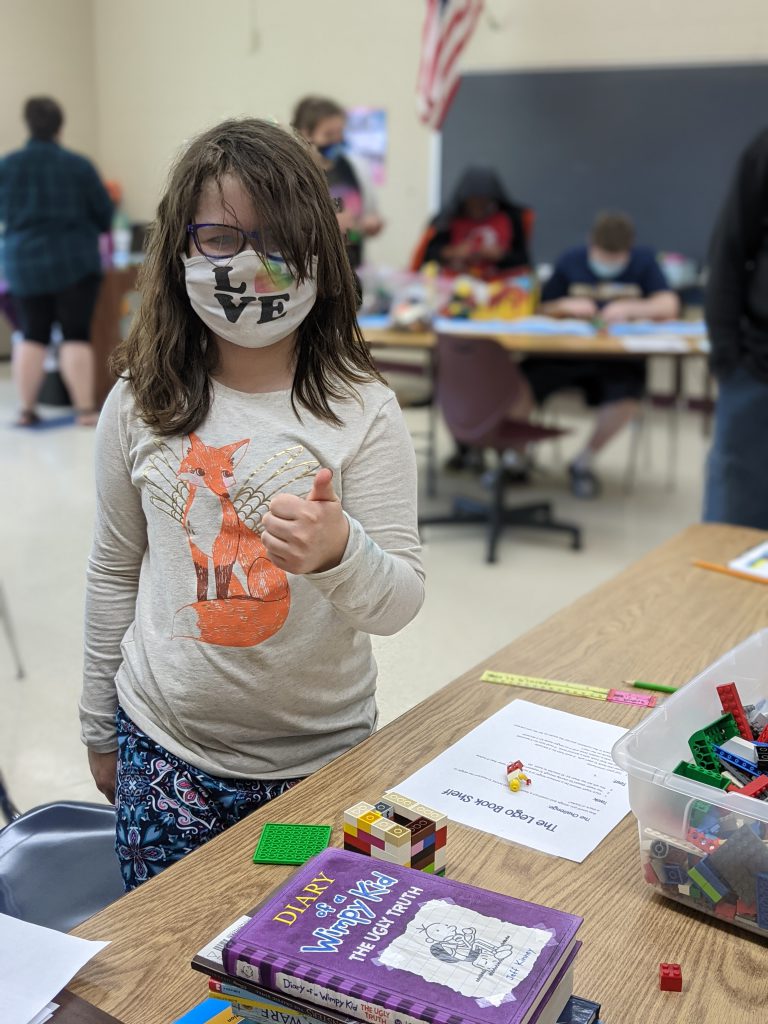 physical fitness, art math, science, English, New York State history and geography and other subjects, the project also has a social emotional learning component and has students forming better relationships with peers and adults.
Inspired by the recent opening of the Legoland Amusement & Theme Park in Goshen, N.Y., HFM Special Education teacher Barb Hatcher spearheaded an idea to use student interest in Legos as a means to explore academic subjects.
Noting the Lego theme park's location in the Hudson Valley some 150 miles away from Meco, the six-week project began with students getting outside walking laps on the school grounds with the goal of clocking enough miles to arrive at Legoland.
Students can walk during any free time available to them but they must find an adult at school to go with them. For the project, 10 minutes of walking time equals one mile. The students also receive a portion of their adult walking partner's total to count toward their goal, and students can earn mile coupons for good deeds.
For motivation, students earn special prizes along the way for reaching certain mile markers as student progress is mapped out on the walls in the school hallways. Along their route, students learn about state geography and history making their way through cities on the map including Amsterdam, Schenectady, Albany, Poughkeepsie, Newburgh, the Catskills and finally the Hudson Valley.
In addition to walking, students each week engage in a different schoolwide project working together to design mosaics, engineer moving vehicles, create self portraits and more. Each Friday, smaller activities are also available with students rotating among stations completing fun, academic-focused tasks with Legos.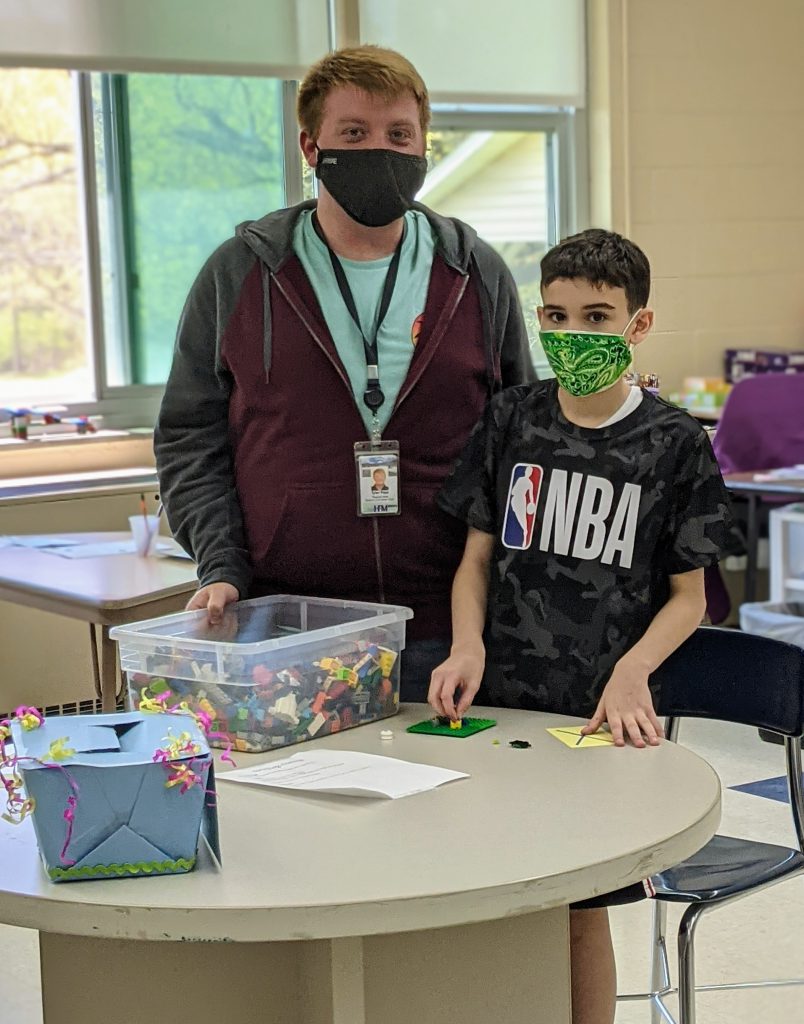 On a social-emotional level, teachers say many students have opened up as they walk and work together.
"As the whole school works on the same projects, cooperation has really flourished in the students," Hatcher said.
As new friendships between students have grown, so too have relationships between students and adults. "I've developed connections with kids because you naturally start talking as you walk together," said Holly Hisert-Joyner, a psychologist at Meco.
"I thought it was going to be a fun social and academic activity that would help students have a positive experience as the school year came to an end," said Tammy Dingman, the administrative coordinator at Meco. "I never imagined the level of collaboration, creativity and pride that would come from this. The team at Meco Academy is exceptional."
The Meco Lego project culminated with special awards being presented to students who met the 150-mile goal. A Lego field day was also held at the school before the beginning of summer break.
This slideshow requires JavaScript.