HFM BOCES Adult Education, in partnership with Home Helpers, Lexington ARC, and The North Atlantic States Regional Council of Carpenters, is currently offering English as a Second Language and training courses at no cost to local residents seeking employment in the carpentry and healthcare fields.
The short-term training classes are intended to help individuals improve their English language skills. In addition to English, the free classes will also help individuals improve math and other related skills needed in the workforce.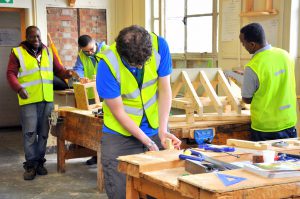 For those interested in becoming personal care aides (PCA), home health aides (HHA), and/or certified nurse assistants (CNAs), training will be provided by Home Helpers and Lexington ARC. The North Atlantic States Regional Council of Carpenters (NASRCC) will be the apprenticeship partner for those interested in the carpentry path.
Laurie Bargstedt, Coordinator of Adult Education Services for HFM BOCES, said that the training courses will undoubtedly help English language learners be successful employees.
"We provide individuals with the necessary listening, speaking, reading and writing skills in order to succeed in the workplace," she said.
The classes are made possible by grants from the New York State Department of Education and are open to out-of-school youth age 16 and older and adults who reside in the Fulton-Montgomery-Schoharie Workforce Development Area.
Classes will begin soon. Anyone interested in enrolling in the training courses is encouraged to contact Lauren Draus at the Amsterdam Literacy Zone by calling 518-212-6120.