In the local area and beyond, you can find graduates of the HFM Career and Technical Center working in just about every industry and career field. CTE Alumni Spotlight will introduce you to some of our many graduates highlighting the pathways their education and training helped make possible.
Meet CTE alumni Kelsey Mosher
After graduating from Broadalbin-Perth and completing the HFM Veterinary & Animal Science program in 2019, Kelsey Mosher went on to continue her veterinary education while working part time.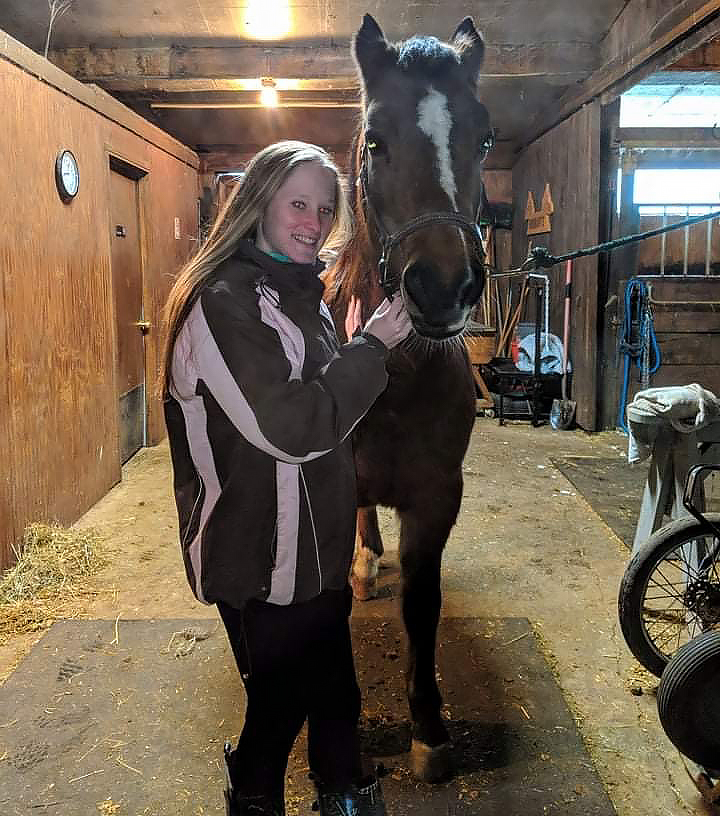 Currently, Kelsey is attending a two-year Veterinary Science program at the State University of New York at Delhi and is working as a clerk at Stewart's in Broadalbin.
Having recently finished a preceptorship at Rood & Riddle Equine Hospital in Saratoga Springs, her goal is to become a veterinary technician, possibly specializing in large animals, including horses, cows, goats and pigs.
She says the Veterinary & Animal Science Program at HFM helped her tremendously, and she learned about different breeds of animals, medical terminology, parasitology, grooming, administering medication and much more. Kelsey says she remains in contact with the instructors at HFM and they are still her mentors.
Kelsey advises students to not think twice about attending HFM.
"You can pick a course that you wouldn't normally get in high school, and you can even earn college credit," Kelsey said. "I loved it. It changed what I wanted to pursue."