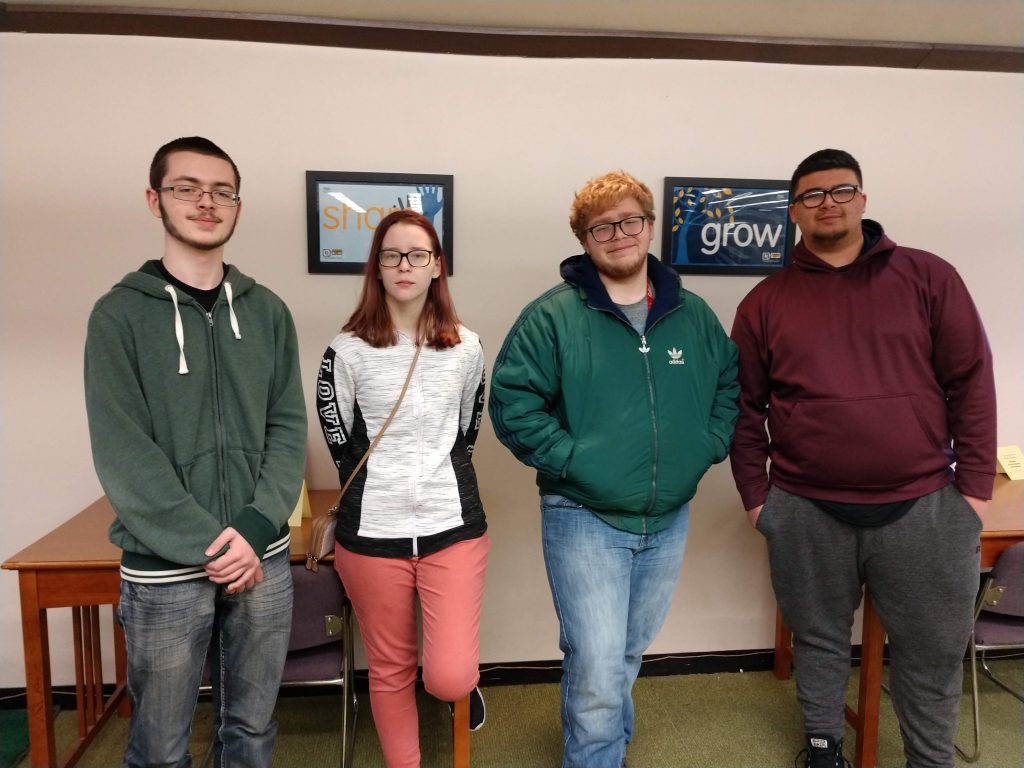 Five HFM PTECH students were selected this semester for membership in Fulton Montgomery Community College's academic fraternity, the Alpha Alpha Upsilon Chapter of Phi Theta Kappa International Honor Society.
To be eligible, the students must have completed at least 12 hours of coursework toward their associate degree and have a grade point average of 3.5.
The selected students are, pictured from left, Hunter LaCelle, Sabrina Steenburg, Luke Doxtater and Shawn Glionna.
Not pictured is Hunter Hanrahan.
All five are high school juniors in the PTECH program and attend classes at FMCC three days a week.