Are you ready to write your own story?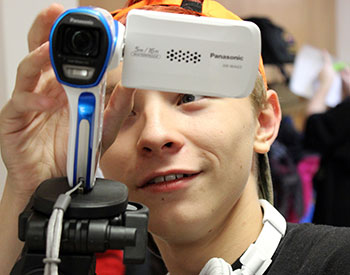 We talk a lot about pathways in public education these days. The Regents recently provided ways for students to earn their Regents diploma taking advantage of multiple pathways, including a career and technical education program to replace a Regents exam in another subject.
We like pathways, and are always looking for new ways for students to pursue their passions toward college or a career. Our PTECH initiatives allow ninth graders to enter a 4-6 year sequence that focuses on specific STEM related careers, either in technology, business, health careers advanced manufacturing or a range agriculture-related careers. These students work with business mentors, explore career options, and earn college credits before they even complete high school. By the time they graduate, they not only get their Regents diploma, but an associate degree as well, at no cost to them or their family.
This is not your traditional school classroom. Our teachers are coaches and facilitators for the students as they collaborate and discover knowledge through robust project-based learning curriculum. Our students develop outstanding professional skills along with their technical proficiencies, and have the freedom to explore and develop career paths that matches their interests.
When students enroll in HFM programs, one of the first questions we ask them is, "Are you ready to write your own story?"