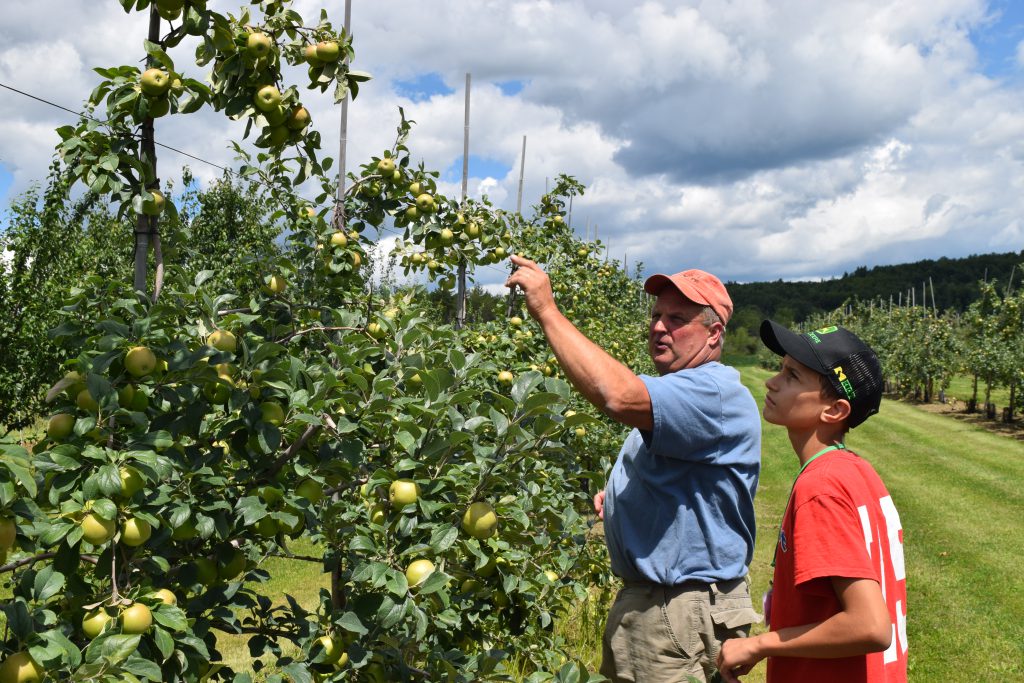 Who is eligible to participate in Ag PTECH?
Only eighth graders in participating HFM component school districts are eligible to apply to a PTECH program. Because the curriculum is structured to allow for acceleration into college courses, students must enter the program their freshman year of high school.
What kind of student is a good candidate for Ag PTECH?
A student who will succeed in Ag PTECH is motivated to learn in new and exciting ways and thrives in a non-traditional classroom setting. Other important qualities include a positive attitude, creativity and being well organized, Potential Ag PTECH students should have the desire to build strong skills in communications, critical thinking, problem-solving and collaboration, and be interested in how Science, Technology, Engineering and Math intersect a wide range of agricultural careers. Our students should also have a vision of using their individual talents and skills to impact their local and global communities.
How do I apply?
Along with an application that includes a writing section and a form that parents fill out, applicants must submit written recommendations from teachers and guidance counselors. Applicants also must participate in a personal interview. Each spring, there are 50 slots open in each PTECH for the following school year. Check with your guidance counselor for specific application deadlines.
How are students selected for the program?
Completed applications received by the deadline are evaluated by the Application and Recruitment Team. Selected students are required to attend a "Summer Bridge" program for incoming freshmen.
What college costs are covered for Ag PTECH students?
All tuition for credits, labs and books are covered, and PTECH students are granted the same privileges as other students at the participating colleges. However, room and board are not included.
Students earn a high school diploma and college degree
Ag PTECH is a 6-year program that incorporates project based learning and professional skills training as students work toward their 2-year degree from SUNY Cobleskill at no cost to their families.
In PTECH's "innovation spaces," students focus on group collaboration and hands-on learning. Here, individuals take the lead role in their learning, choosing pathways to their careers as scholarship students.
Students focus on group collaboration and take the lead role in their learning, choosing pathways to their careers as they work toward their associate degree at no cost to their families.
Ag PTECH seeks to redefine secondary education with a project-based learning curriculum that focuses on skills in nine career clusters — agricultural business, agricultural science, agricultural engineering technology focused on power machinery, animal industry, biological technology, culinary arts, environmental studies, sustainable crop production, and fisheries and wildlife technologies.
Ag PTECH looks and function more like a hybrid between college and the workplace. It emphasizes individualized pathways to completion, workplace experiences, mentorship, in-depth learning and real-world experiences with an agriculture focus.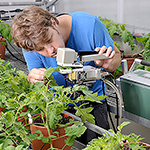 An education/business partnership
The NYS Pathways in Technology Early College High School partnerships will provide tens of thousands of students with a high school diploma, college degree and pathway to a job. New York is the first to take the 'PTECH' program statewide through an initiative that links education to regional economic development.
Originally announced as part of the Governor's 2013-2014 Executive Budget, PTECH receives additional funding and support through the State Education Department.
Ag PTECH was born when a consortium of Canajoharie Central School District, HFM BOCES, local businesses and area colleges was one of seven winners in the third round of New York State Pathways in Technology Early College High School (PTECH) partnership awards announced Nov. 6, 2015 by Gov. Andrew Cuomo.
The NYS PTECH public-private partnership builds on the nationally recognized success of IBM's Pathways in Technology Early College High School (PTECH) in New York City. NYS PTECH was launched in partnership with IBM, which helped create the PTECH program and will provide tools, training and support to each NYS PTECH school.
The HFM partnership represents the Mohawk Valley. Other regions across the state that received grant money include the Capital District, Hudson Valley, North Country, Finger Lakes, Southern Tier, Western NY, Central NY, Long Island and New York City.
Follow us on

Facebook and

Twitter.
Meet some of our students
Our students come from 15 different school districts and have a wide variety of interests and reasons they felt that Ag PTECH was the right fit for them.