Environmental Conservation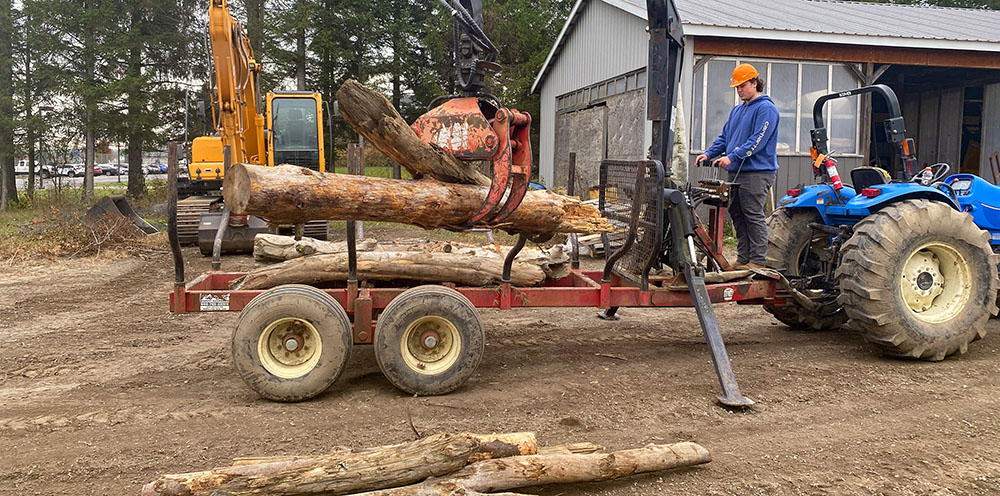 This two-year program stresses career preparation in Forestry & Lumber Production, Heavy Equipment Operation and renewable resources.
Students' core curriculum familiarizes them with the tools of the trade. Students learn to operate our fleet of bulldozers, excavators, loaders and other heavy equipment as well as learn to operate power tools, welders, and other shop equipment.
Forestry and Lumber Production
Students operate chain saws to fell trees, buck up lumber and limb trees. They learn and operate the band saw mill and edger to produce graded lumber that is used primarily on campus. They will spend time in the woods studying silvaculture, wildlife and fauna. Highly qualified completers may take the NY State Game of Logging exam and may receive a technical endorsement on their high school diploma.
Heavy Equipment Operation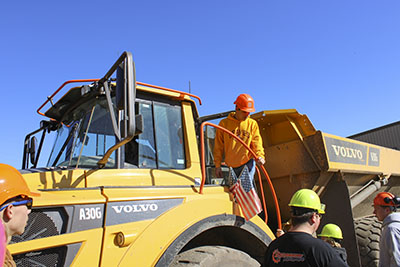 Students learn to operate a variety of heavy equipment, learn "green" site management techniques, and may complete the first two classroom years of the four-year apprenticeship program required to become a journeyman operator. Students may receive NCCER accreditation and high achieving students may receive a technical endorsement on their high school diploma.
Renewable Resources
Students participate in a variety of classroom and lab studies focused on renewable resources including, but not limited to, aquaculture, hydroponics, aquaponics, PV and wind power generation, and biodiesel production. HFM BOCES has extensive lab facilities for these studies in the building, on our nature trail, and around pond areas.
Program Objectives:
Prepare students for employment by developing work ethic, problem solving and leadership skills
Provide foundation and transition for related college studies.
Instill the importance of safety while utilizing equipment and working with others.
Develop broadly educated individuals in the environmental construction fields.
Promote education, curiosity, and creativity in science.
Maintain an atmosphere of student-centered environmental education that enhances the learning and success of all students.
All students receive core training by NCCER (National Center for Construction Education and Research) including: safety, rigging, blueprint reading, power and hand tools and mathematics.
All students receive the OSHA 10 hour safety course certification.
All students receive First Aid and CPR certification
The NYS Logger certification is an option for students choosing the forestry concentration in their senior year.
Heavy equipment operation students complete Level 1 Heavy Equipment operation/NCEER curriculum
Elements of Course Content:
Basic Tool Use
Heavy Equipment Operation and Maintenance
Surveying
Chain Saw Operation
Wildlife Identification and Habitat
Plant Identification and uses
Introductory Welding
Soil Conservation
Sawmill Operation
Introduction to Aquaculture and Hydroponics
High School credits earned:
The Environmental Conservation program includes integrated mathematics, providing students an opportunity to earn a mathematics credit toward graduation.