Skilled Trades – Electrical, HVAC, and Plumbing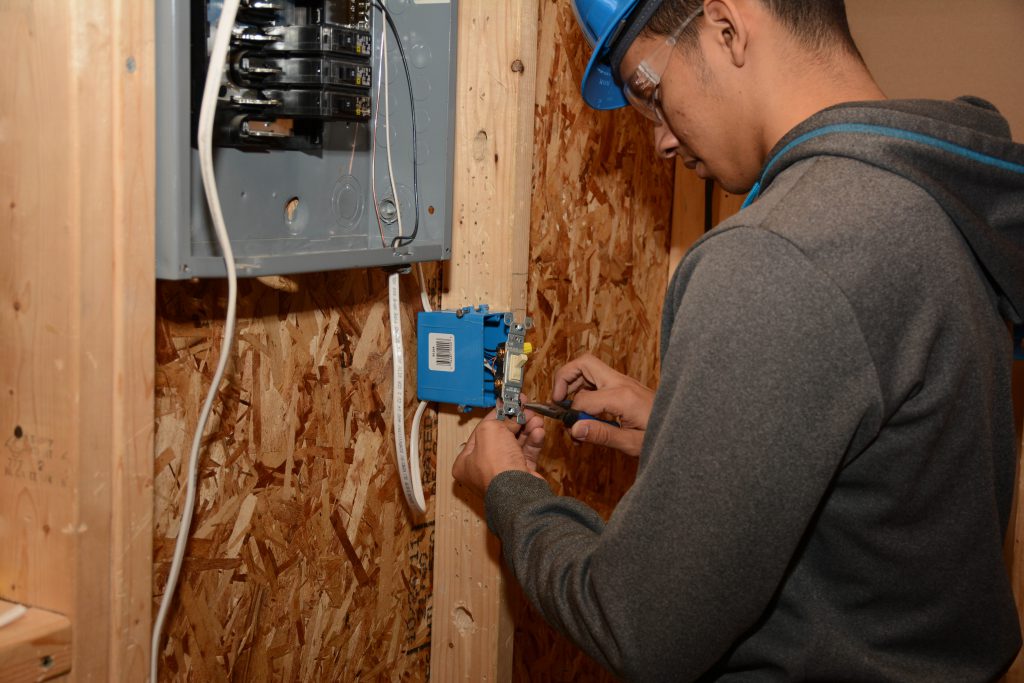 In the fall of 2018, the HFM Career and Technical Center launched a new one-year program for high school seniors interested in careers in the electrical, HVAC (heating, ventilation, and air conditioning), and plumbing fields.
Why consider a career in the skilled trades? These fields offer many high-paying job opportunities for high school graduates, and employers report they'll need even more skilled tradespeople in the future. Projections show the national job growth rate in these trades will be approximately 25 percent over the next six years with median salaries ranging from $45,000 to $68,000. Currently, industry experts estimate there is a shortage of approximately 2 million craft professionals nationwide.
Completion of this one-year, technical-based program will give graduates a competitive edge for jobs right out of high school with contractors and labor unions in all three of these skilled trades.
Through the program, students can complete two years of the National Center for Construction Education and Research (NCCER) classroom apprenticeship program for both the electrical and plumbing trades. The program also offers students the opportunity to Home Energy Design (HEDC) credentials through HFM BOCES.

Possible Job Opportunities
Industrial Electrician
Journeyman Electrician
Inside Wireman
Mechanical Trades Specialist
Air Conditioning Technician
HVAC Installer
HVAC Service Technician
Journeyman Plumber
Master Plumber
Plumbing and Heating Mechanic