New Visions: Health Careers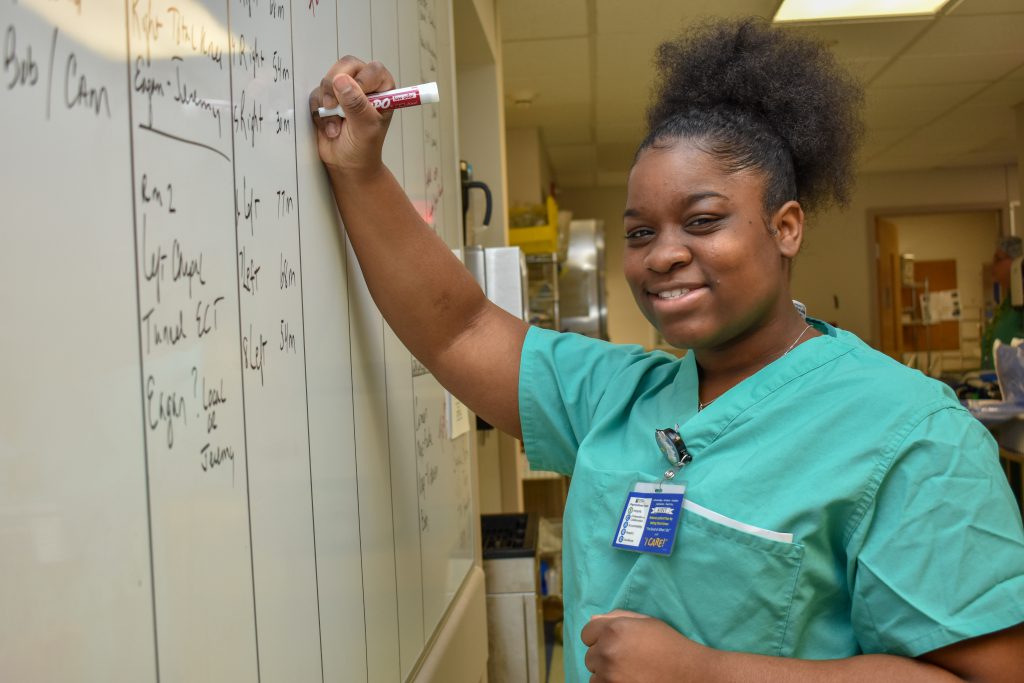 This academically rigorous one-year program, located at Nathan Littauer Hospital, is designed for high school seniors interested in medical and health related professions.
Students enrolled in the New Visions Health Careers program learn through traditional methods (lecture/discussion, reading and research, writing and specific topic study) as well as participation in clinical rotations—structured observations of medical professionals and procedures. These experiences provide students an opportunity to directly learn about the various health professions, appropriate patient care, and the latest in medical treatments and testing.
English 12 and Social Studies 12 (Participation in Government and Economics) are integrated into the health careers curriculum offering a broad and rewarding learning opportunity.
Program Objectives:
Speak and write in-depth about connections between school and work.
Develop career plans based on knowledge gained through direct health career experiences.
Develop independent and group learning skills to prepare for college level education.
Apply previously learned academic knowledge and professional skills to complete tasks and problem solve.
Clarify career goals, giving students a greater understanding of the daily demands and rewards of a variety of career fields.
Develop the study/organizational skills and maturity to transition to college studies.
Elements of Course Content:
Health Careers Exploration
Study of Diseases and Disorders
Clinical Observation
Professionalism
Anatomy & Physiology
Written and Oral communication
Medical Terminology
Medical Ethics
Potential Career Paths:
Practical Nurse
Respiratory Therapy
Business Manager
Radiology Technician
Pharmacy
Physician's Assistant
Medical Doctor
Physical/Occupational Therapist
Dentistry
High School credits earned:
English 12 (1 credit)
Participation in Government (1/2 credit)
Economics (1/2 credit)
College in the High School opportunities exist with the following colleges/universities:
Students may earn three (3) English credits (English 103) from Fulton-Montgomery Community College through the "College in the High School" program.