Medical Assisting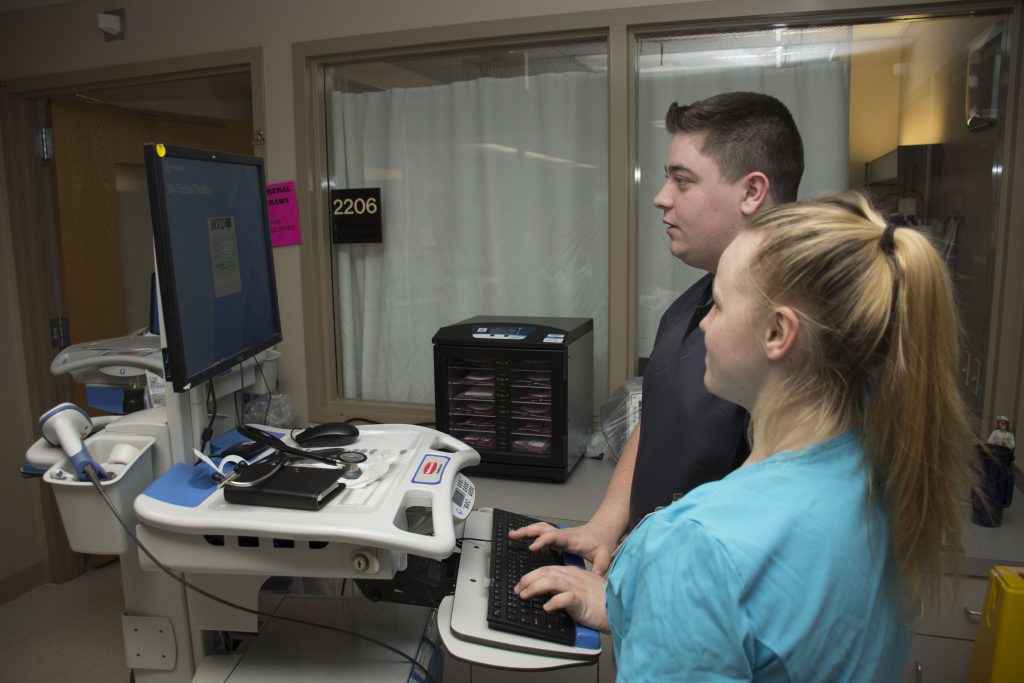 Medical assistants perform administrative and clinical tasks to assist in the effective office operations of doctors, hospitals, clinics and other health care providers. This program will enable students to develop a specialized body of knowledge and skills which prepare them to work in the emerging health care field.
The duties of medical assistants vary based on the location, orientation, size and specialty of the provider. Examples of administrative tasks include: updating and filing patient records; filling out insurance forms; completing hospital admissions forms; assigning referrals and laboratory services. Clinical procedures include: taking medical histories and recording vital signs; explaining medical procedures; reviewing medications and diets; phlebotomy (drawing blood); changing dressings; removing sutures; administering electrocardiograms; preparing patients for physical examinations.
Classroom, lecture and practical experience in clinical settings prepare students for careers requiring multi-tasking, communication, critical thinking and interaction with the public.
Program Objectives:
Within the Anatomy and Physiology component, students will gain an in-depth understanding of the human body, its parts, systems and functioning.
Students will observe a variety of careers in the hospital/related settings to assist them in planning and establishing future employment goals.
Real-life work settings will help students gain the maturity and professionalism to work in a health care setting and pursue related studies at the college level.
Students will demonstrate behavior consistent with the medical, legal and ethical standards of the profession, including performance of assigned duties and teamwork.
Elements of Course Content:
Medical Terminology
Administrative Practices & Procedures
Anatomy & Physiology
Laboratory and Diagnostic Procedures
Psychology
Professionalism and confidentiality
First Aid/CPR
Pharmacology and Administering Medication
Communication Skills
Work-based learning (150 hours of clinical work)
High School Credit Earned:
One (1) Anatomy & Physiology credit available upon completion of either year at request of guidance counselor