Criminal Justice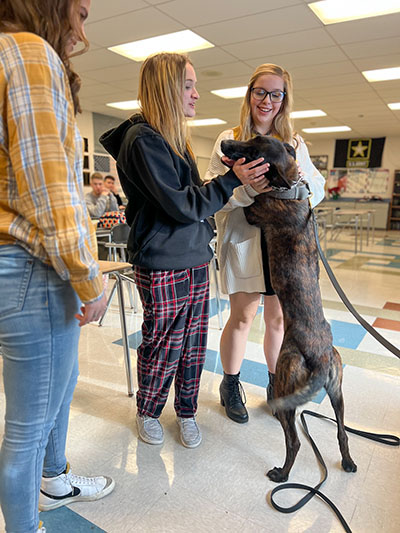 Events in our nation have changed the focus on security and safety. Criminal justice and law enforcement professionals are employed by private firms and public agencies, small businesses and large corporations, individuals and communities, local, state and federal government.
In this two-year program, students prepare for entry into college programs as well as career opportunities in law enforcement, public/private security and the correction field.
In addition, the program teaches students about the history, theory and practices of the Criminal Justice and Corrections fields. Prospective students should be good citizens in their communities and schools.
In the first year of the Criminal Justice program, students gain a general understanding of the theory and practice of criminal and civil law. Second year students are introduced to the field and profession of corrections to provide a foundation for the understanding of corrections in the 21st Century.
Curriculum includes: guest lectures, field trips, and hands on projects such as finger printing, forensics, crime scene investigation, mock trial, photography, plaster casts and use of radar equipment.
Related Technical and College Studies:
Forensic investigation
Law enforcement
Crime scene technician
Social work
Court and real-time reporting
Cyber security
Law
Legal office assistant
Psychology
High School Academic Credit Available:
Students who have successfully completed 2 years of the Criminal Justice program eligible for .5 Participation In Government credit and .5 in Economics.