Auto Body Repair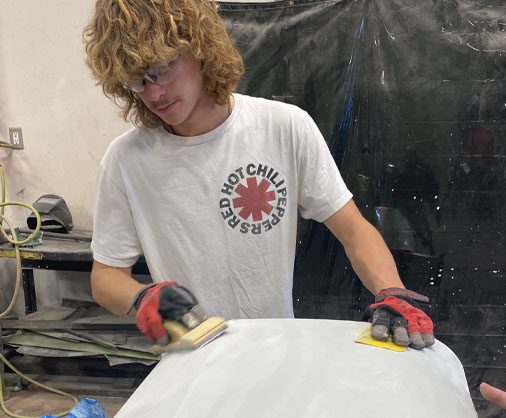 Students in HFM Auto Body Repair program learn to repair and refinish damaged vehicles with I-Car Advance Tech Training.
They also learn high-tech welding methods, flexible and rigid plastic repair, as well as how to make damage appraisals, calculate repair costs and establish estimates.
Students use hand tools, straightening and portable lifting equipment, adhesives and fillers, welding equipment, paint mixing and spray equipment, along with new technology to repair automotive bodies.