Auto Technology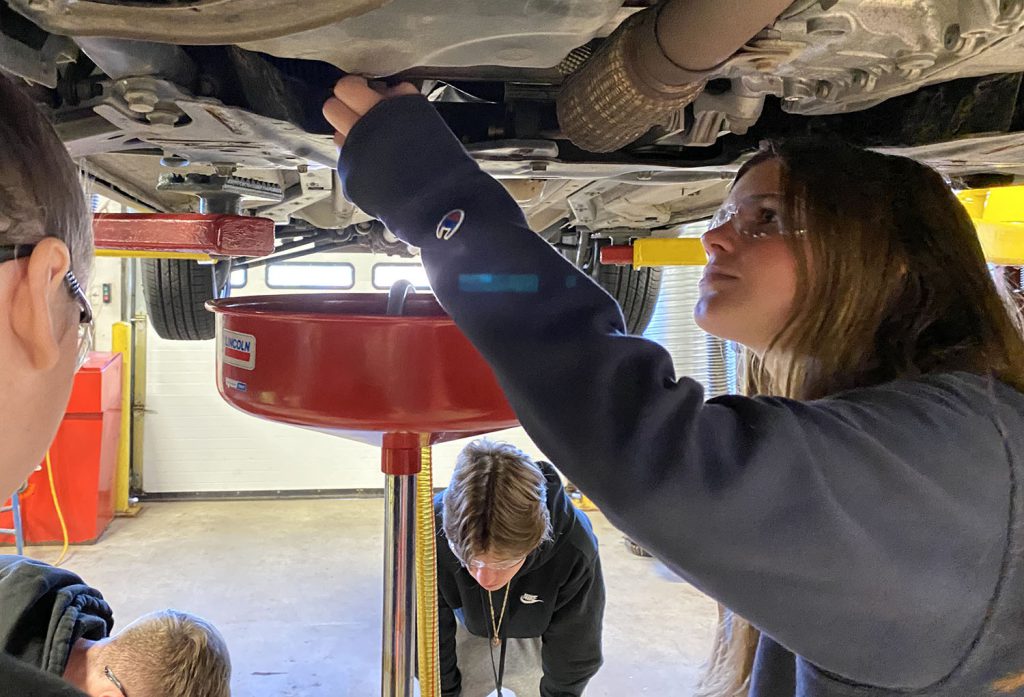 HFM's NATEF/ASE certified automotive technology program prepares students for a career in the automotive field through the use of state-of-the-art tools and equipment.
The Automotive Tech program involves instruction of theory and operation of various automotive systems. The program includes hands-on shop activities to practice diagnosing, fixing and maintaining a wide variety of vehicles.
Throughout the year, students interact and participate in several live demonstrations by industry professionals. Similar to a contemporary work environment, students contribute to the maintenance of a clean, safe and efficient automotive laboratory.
Students also learn about various career opportunities by assuming positions such as Service Manager, Parts Clerk, and Technician.
Students who complete the program will have the skills necessary to become an entry-level technician, as well as complete state and national assessments such as the New York State vehicle inspector exam and the Automotive Service Excellence (ASE) component skills tests.
Elements of Course Content:
Steering and Suspension
Brakes
Engine Performance
Engine Repair
Transmissions and Drivetrains
Heating and Air Conditioning Systems
Electrical Systems
Related Technical and College Studies:
Diesel Technology
RV and Marine Technology
Motorcycle and Power Sports
Automotive Design
Automotive Engineering
Automotive Technology (2 year or 4 year)