We transform lives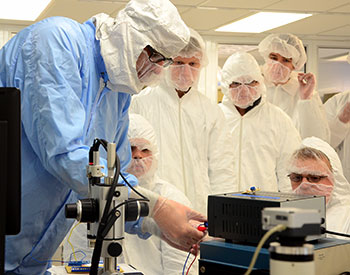 Walk down our halls and the students and teachers look typical for a high school. Listen in to a conversation or two, and the give and take sounds about what you would expect from teens on their way to class. Follow them into their classrooms, however, and you begin to notice a difference.
While attending HFM programs, students earn confidence and competence in developing the skills they need to succeed for their future. Not just technical skills, although our students become proficient in their specific field, in some cases earning professional certifications, but students are challenged to develop critical professional skills – oral and written communication, collaboration, critical thinking, problem solving, technical and information literacy, flexibility and global awareness.
It's been said the "driving force of the 21st century is the intellectual capital of citizens." HFM students are not only learning the life skills and technical skills that will serve them well after high school, but they are developing the critical success skills that make them ready for careers and college.