Betsy DeMars
Betsy DeMars has worked in school communications since 2013 and has been working as the communications specialist for HFM PTECH since the winter before its launch in 2014.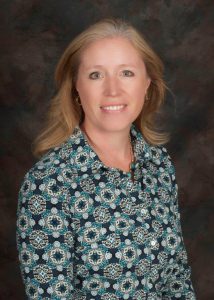 Some of her responsibilities are maintaining PTECH's social media accounts and webpages, covering classroom news with photos, stories and videos, marketing the program to prospective students and getting the word out to area media outlets about the great work students and teachers are doing at PTECH.
Prior to working in school communications, DeMars worked in the media for about 15 years, including a stint in news radio and more than a decade in newspapers as a reporter, copy editor and assigning editor.
She graduated from Kansas State University with a journalism degree in 1999 and has worked at The Daily Union in Junction City, Kan.; The Post Star in Glens Falls; and The Saratogian in Saratoga Springs, where she was the assistant managing editor in charge of the local news report and reporting staff.
She has earned awards for leading teams on 9/11 coverage and projects on domestic violence and alcoholism. She also led the team in creating Spirit of Saratoga magazine in 2007 and was its primary editor for seven years. DeMars also was the adviser for the Skidmore News student publication for six years.