Careers in Education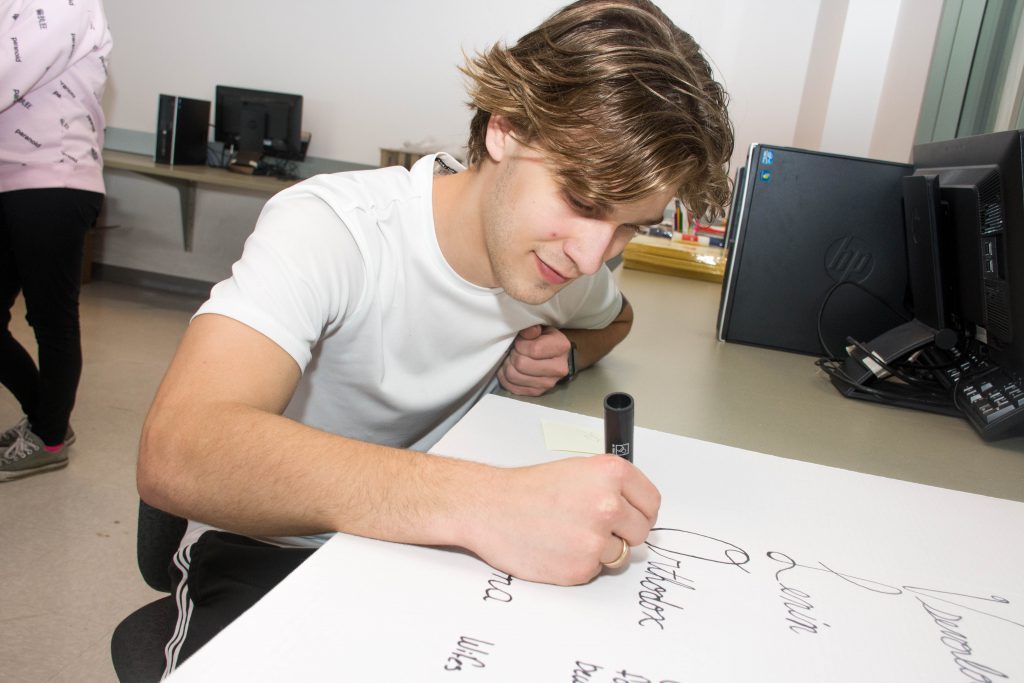 The Careers in Education program provides students with a beneficial transition from high school to college level programs, leading to licensing/certification in the field of education.
This academically challenging program offers students the opportunity to complete twelve (12) college credits over the course of two years of study, including: Foundations of Education, Introduction to Psychology, Child Development and Adolescent Psychology.
In the first year of the program, students will have an opportunity to observe professional educators in the following occupations: teacher; teacher assistant; guidance counselor; occupational, speech or physical therapist; school psychologist or social worker; and school administrator.
The second year of the program will provide students shadowing and internship experiences with a professional educator in their selected career path.
Program Objectives:
Students gain an understanding of the theory and practice of professional ethics
Students learn effective classroom management strategies and application
Students learn about the New York State Learning Standards
Students understand New York State Certification requirements
Students learn to work with special needs students
Students explore and identify career goals
Students explore "Hot Topics" in Education
Students complete required shadowing/internship experiences with educational professionals
Students learn to cultivate Parent/Teacher/Community relationships
High School Credit Earned:
Seniors earn one (1) academic credit for English 12 through integrated instruction.