Matthew Sherman
School Counselor
What is your role at Ag PTECH?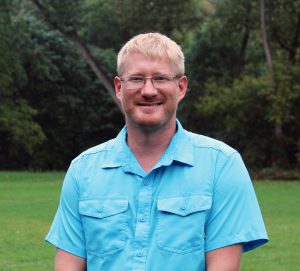 I am the school counselor here. I joined the Ag PTECH staff just prior to the start of the 2019-2020 school year.
Tell us a little about your background.
I grew up in Meco, which is a hamlet between Gloversville and Johnstown. I earned my master's degree from Sage Graduate School. Prior to coming to Ag PTECH, I was a school counselor for HFM BOCES Special Education Division.
What inspired you to work in education?
I had many experiences working with students in the past and wanted to become a school counselor to help them in a way I couldn't when I was a teaching assistant.
What are some of your interests outside of work?
I enjoy golf, hockey, and outdoor activities.
If you were able to talk to your 15-year-old self about life, careers and happiness, what advice would you give?
Do what you love and you will never work a day in your life!