Dylan Toscano
Social Studies teacher
What is your role at Ag PTECH?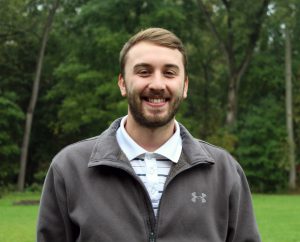 I teach Global Studies, U.S. History and Participation in Government.
Tell us a little about your background.
I grew up in Mayfield. In high school I played soccer, basketball and baseball. I went on to study history and education at Nazareth College in Rochester, where I played four years of college soccer. I worked as a substitute teacher for two years before becoming a full-time teacher.
What inspired you to become a teacher?
My parents, along with my sister and brother, have been my inspiration to become a teacher. My father is a retired teacher from Mayfield, and my mother has taught special education in Johnstown for 30-plus years. My sister is an English teacher in Rochester, where she has been teaching for 10 years. My brother also has been both a special education teacher and social studies teacher. I find this job very rewarding because it allows me to work with students to not only help them become better learners in school but also how to become mature citizens when they go on to college and into their desired careers.
What are some of your interests outside of work?
I coach high school sports and work with youth sports programs. I enjoy spending time with family and friends and doing things outdoors.
If you were able to talk to your 15-year-old self about life, careers and happiness, what advice would you give?
Don't be afraid to try new things and look into new opportunities when they present themselves to you. Work hard and put in the extra effort when needed. Look to volunteer and help others in need. Be a good role model for your peers and younger students.