HFM BOCES Assistant Superintendent Search
An invitation to apply for the the position of HFM BOCES Assistant Superintendent for BOCES Operations
The HFM BOCES Board of Education has launched a comprehensive search for a talented, forward thinking administrator to serve as Assistant Superintendent for BOCES Operations.
At HFM BOCES,  we promise the component school districts and communities we serve to be a Partner, Advocate and Leader for our region. The successful candidate for this position will be part of a four-member Executive Leadership Team focused on achieving that vision.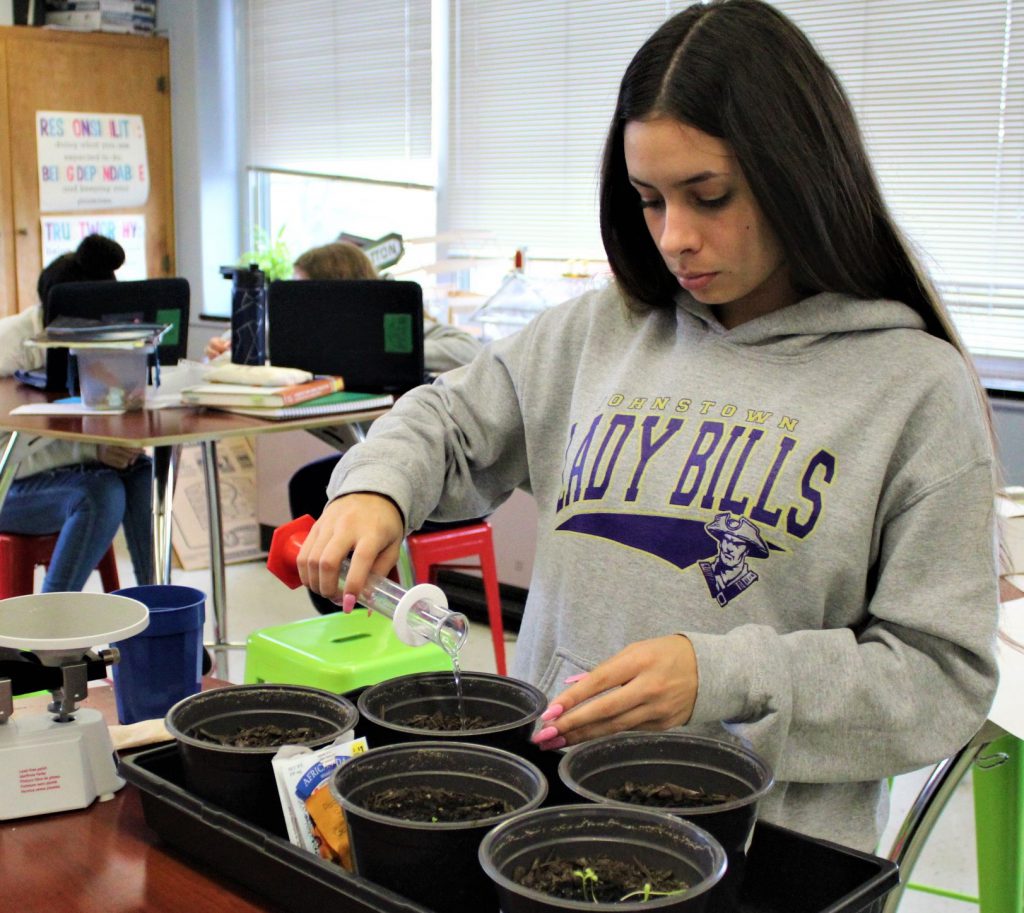 The Assistant Superintendent for BOCES Operations will oversee four main areas: Operations and Maintenance of our main campus in Johnstown; our Regional Transportation Service, which serves students in the Gloversville and Johnstown school districts; and our Personnel and Technology departments. The Assistant Superintendent for BOCES Operations will report to the District Superintendent/Chief Executive Officer and will supervise the HFM Director of Facilities, the Transportation Coordinator, the Human Resources Manager and the Computer Services Coordinator.
School District Leader (SDL) or equivalent certification is required.
About HFM BOCES
About the region
Vision, Mission and Core Beliefs
About HFM BOCES
The HFM BOCES main campus is located in Johnstown, N.Y., adjacent to Fulton-Montgomery Community College, our educational partner for several programs.
The construction of the main campus in 2005 provided a central location for several of our programs including the HFM Career & Technical Center, the Adirondack Academy, the HFM Conference Center, and our Central Administration and program offices. Special Education services, our Pathways in Technology Early College High School (PTECH) programs, Adult Literacy and Corrections Education, and our Regional Transportation Service are based in locations in our component districts and communities.
The 2020-21 HFM BOCES budget totaled more than $57.6 million funding 23 programs and services. To learn more about the HFM budget view the 2020-21 Budget Book (Budget Book web version I Budget Book PDF version) To learn more about HFM programs view the 2021-22 Services Guide (Services Guide web version I Services Guide PDF version).
About the region
The HFM region is a geographically diverse area offering a mix of small cities and towns, farmland and "forever wild" state Forest Preserve.
Just 40 minutes west of Albany, 35 minutes southwest of Saratoga Springs and about an hour east of Utica, HFM BOCES is located in the Southern Adirondack Foothills region and the Mohawk River Valley.
Here, you'll find an area of growing opportunity with a high quality of life that offers rich cultural, historic and recreational assets; affordable housing; a low cost of living; and safe communities.
To our north, Hamilton County is the third largest and least populated county in the state and is located entirely within the Adirondack State Park – the largest publicly protected area in the contiguous United States. Northern Fulton County is also located north of the Adirondack Park's "Blue Line" and is home to the Great Sacandaga Lake, whose 125 miles of shoreline make it one of the largest lakes in the state.
To our south, Montgomery County is traversed by the Mohawk River, the New York State Thruway, the New York State Canal System and the historic Erie Canal. More than 50 miles of the navigable Mohawk flows through Montgomery County, traveling west to east through 10 towns.
Our eastern and central region is home to three small cities: Amsterdam, Gloversville and Johnstown. Once known for leather and carpet mills, the area is proudly working toward an economic revival with several bold initiatives underway.  To our west, a strong agricultural community is characterized by family-owned or -run farms and is dotted with small villages and towns.
The area is also surrounded by opportunities for higher education. In addition to our partners at Fulton-Montgomery Community College and SUNY Cobleskill, several colleges and universities are within an easy drive including SUNY Albany, Union College, The College of Saint Rose, Siena College, Skidmore College, SUNY IT, SUNY Oneonta and several community colleges.
Vision, Mission and Core Beliefs
Vision Statement
The Hamilton-Fulton-Montgomery Board of Cooperative Educational Services is a valued partner, advocate, and leader in our region.
Mission Statement
The Hamilton-Fulton-Montgomery Board of Cooperative Educational Services leads and collaborates to provide efficient, innovative programs and services responding to the needs of our component school communities.
Core Beliefs
all students are unique learners who deserve innovative, engaging and diverse learning opportunities.
communication and collaboration will foster positive relationships.
in serving as an advocate and leader partnering with our component school communities.
actions and policies that intentionally or unintentionally promote cultural biases, exclude any group, or promote institutional racism must be identified and eliminated.
a strong educational system supports regional economic growth and workforce development.
in offering effective and efficient programs that respond to emerging needs in education and the workforce.
Our component school districts
HFM BOCES provides programs and services to 15 component school districts in Hamilton, Fulton and Montgomery Counties.
Greater Amsterdam School District   www.gasd.org
Broadalbin-Perth Central School District www.bpcsd.org
Canajoharie Central School District   www.canajoharieschools.org
Edinburg Common School District  www.edinburgcs.org
Fonda-Fultonville Central School District www.fondafultonvilleschools.org
Fort Plain Central School District      www.fortplain.org
Gloversville Enlarged School District   www.gesdk12.org
Greater Johnstown School District  www.johnstownschools.org
Lake Pleasant Central School District www.lpschool.com
Mayfield Central School District  www.mayfieldk12.com
Northville Central School District   www.northvillecsd.k12.ny.us
Oppenheim-Ephratah-St. Johnsville Central School District  www.oesj.org
Piseco Common School District
Wells Central School District  www.wellscsd.org
Wheelerville Union Free School District   www.wufsk8.com
Fulton Montgomery Community College  www.fmcc.edu