CTE Guidance Packet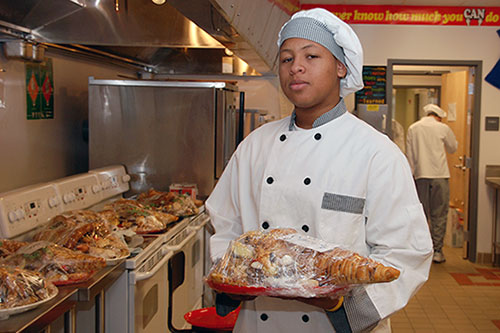 This page contains information for guidance counselors and others who would like to know more about our Career & Technical Education programs. There are also important links for enrollment, calendars and forms to add or drop classes, apply for driving permits and more.
How do students enroll in a Career and Technical Education program at HFM?
Each year, from November through January, the CTC staff and current students visit sophomore classes in each of the Hamilton, Fulton and Montgomery County schools to share program information with the students.
Following these presentations, the CTC staff organizes visits for each school to bring interested students to view and participate in programs at the Career and Technical Center. Students interested in attending CTC programs meet with their home school counselors and complete the enrollment process by mid-March. Additional requests following this scheduling process are handled on a first-request basis.
2016-17 Enrollment Forms (pdf)
Click on school name to download form. To be completed by home school counselor/administrator.
• Greater Amsterdam School District
• Broadalbin-Perth Central School District
• Canajoharie Central School District
• Dolgeville Central School District
• Fonda-Fultonville Central School District
• Fort Plain Central School District
• Enlarged Gloversville School District
• Greater Johnstown School District
• Mayfield Central School District
• Northville Central School District
• Oppenheim-Ephratah-St. Johnsville Central School District
• Wells Central School District